Community Education
2017 Course Information will be available here shortly.

Massey High Community Education is committed to providing lifelong learning opportunities and working closely with providers in the local area.

All tutors are qualified in teaching adults - many are specialists in their field - and you will find that learning is easy in the relaxed sociable atmosphere of Community Education. Please click on the booklet to view all 2016 course details.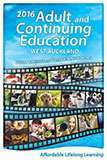 Some of our most popular classes fill up quickly. Please click here to view more information about these specific courses, and contact us below to register.

This year we have many courses available so take the opportunity to study a subject you've always been interested in, refine an existing skill or branch out into unexplored territory. Some of our new 2016 courses include; Interior Design, My Life My Music, Empowering Yourself, Deko Bento Box and Using mind power to grow your business.

Family Friendly Courses
We have a rage of family friendly courses available these are available for students aged 13 years or older when accompanied by a parent or caregiver.
Enrol by phoning (09) 833 9124, email: commed@masseyhigh.school.nz or go to www.masseyhighcommunityeducation.co.nz.