Our Sponsors
SHARP CORPORATION OF NEW ZEALAND
Sharp is working closely with the school to provide leading edge technology that really benefits our students and teachers. Sharp is a global CO2 neutral company and is able to provide Massey High School with super green products and a recycling programme for all consumables. As part of this unique partnership, Sharp have supported Massey High School in many ways, including; sports and premier netball, prize giving ceremonies, school balls and various events over the years. We are grateful for their continued support, and we would like to thank Angela Wickins (Account Manager) and David Pointon (General Manager) for their generosity.

PAK N SAVE LINCOLN NORTH
Pak n Save Lincoln North is the largest supermarket in the Southern Hemisphere and proud sponsors of Massey High School Sport. Thanks to their efforts, our Rugby team is consistently in the top three of the North Harbour competition and have previously completed a successful tour of Europe. On behalf of the Massey High School Sports Department we wish to thank Mark Dunford (store manager) and Glenn Cotterill (store owner) for their continued support over the years. We are proud to be aligned with them.

THE ATHLETES FOOT - ST LUKES
The Athlete's Foot in St Lukes are continuing to offer a special Back to School shoe promotion for MHS students. For every pair of shoes sold the school receives $10 in fundraising and you will be entered into the Club Fit discount programme. To view the catalogue you can click on their logo, you can also view the range in store at Westfield St Lukes shopping centre. Please
click here
to view the new School Rewards brochure.

MCINTOSH DENTAL
McIntosh Dental are supporters of the Massey High School Cycling Team. We greatly value their continued support. In 2016, McIntosh Dental kindly selected us to participate in the McIntosh Dental Orthodontic Scholarship. One of our lucky students, Sydney Eady (Year 11), will be awarded a $5,000 orthodontic scholarship. We look forward to working with them again in 2018

JO & MARK VAN KAN - HARCOURTS BLUE FERN
Jo and Mark van Kan from Harcourts Blue Fern, Henderson office have kindly offered to donate $500 to MHS for the successful sale of any parent or staff members property. For a complimentary property appraisal please contact them on 0800 768 902 or email Jo on
jo.vankan@harcourts.co.nz
and mention your connection to the school. They will work hard to get you the best deal.
In 2017, Jo and Mark also sponsored mini trophies for all award recipients at our end of year prizegiving's.

VERO LIABILITY INSURANCE LIMITED
Vero is New Zealand's only specialist liability insurance provider and a staunch supporter of the Massey High School Cycling. The team really values their considerable financial support & encouragement. Contact Vero Liability here for liability insurance specifically tailored to New Zealand conditions
www.veroliability.co.nz

THE FLYING HERON'S
Sponsorship of Massey High School began in 1968 when the school was built. Bryan Heron through B H Heron Plumbing Limited started supporting by helping financially with prize-givings, several musical instruments, sponsorship of student field trips and activities and several other ways. Since the recent sale of their plumbing business Bryan and Pat still regularly support the school in many ways as 'The Flying Herons'.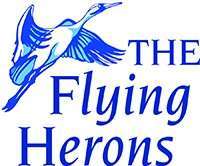 NOEL LEEMING WESTGATE
We have been working closely with Noel Leeming Westgate for several years. We are grateful for the support they provide, and the special Friends & Family Discount events they run annually. We look forward to working with them in 2018.

SPECIAL THANKS:
Amcal Massey Pharmacy
Apex Insurance
The Trusts Community Foundation
Infinity Foundation Limited
Trillian Trust
The Warehouse Westgate
Westgate Pharmacy