Hard Materials
Metal & Wood Technology

Metal Technology 101. This is a Level 1 Mechanical Engineering course run for the year 11 students at Massey High. For the past 8 years our school has been making the Steam Traction Engine which covers a wide range of mechanical engineering skills. This has been very popular for students.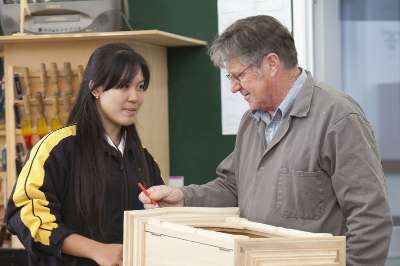 The National Certificate in Mechanical Engineering Technology is an introductory qualification that has been developed for secondary school students interested in mechanical engineering or wishing to pursue careers in maintenance and general engineering, marine and fabrication engineering or machining and toolmaking.

Information about this course can be obtained from the Technology Department or found at http://www.tools4work.co.nz


Courses
For information about courses offered in the Hard Materials Department, please click here to refer to all Course Booklets.