Massey In The Media
Our students and staff here at Massey High School are regularly involved in actvities in our community. It is our aim to share these stories with you, please see below some of our most recent media stories and images:

Graffiti Art used to educate High-Schooler's
Our students have been involved in a positive programme which has gained media attention lately. Please click here to view the article about our Graffiti Art students.

College Sport: Goalie to test skill in global contest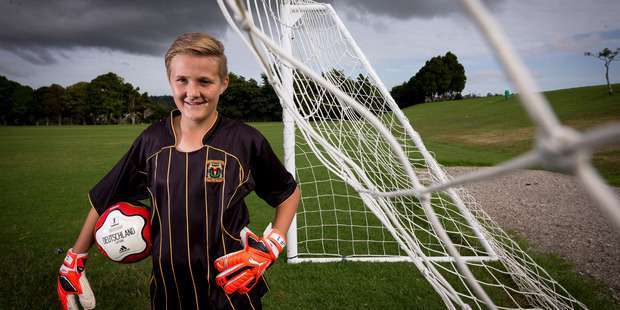 Connor Frith, our Massey High School Year 10 student is doing extremely well with his football, and he is about to embark on a trip to Germany in May where he will be able to showcase his talents in an Under 15 New Zealand team chosen by Wynton Rufer. Please click here to read the article in the NZ Herald.

Graffiti Workshop Connects Massey High School to Community
In late 2015, nine of our Year 9 and 10 students had the opportunity to work with Bobby Hung (aka Berst) on a Graffiti Art Workshop at the school. This featured in The Western Leader on 12th January, please click here to view the article, and see the video below:


All Blacks Final Pre-RWC Training
Some of our Massey High School Rugby students were lucky enough to attend the All Blacks final training session before the 2015 Rugby World Cup at The Trusts Stadium in Henderson in September. Some students were interviewed by The Crowd Goes Wild, and were lucky enough to meet captain Richie McCaw. See images below.

John Key visits Massey High School
In 2015, we were lucky enough to be visited by our Prime Minister, John Key. Our students were extremely impressed with Mr Key, and thoroughly enjoyed the time they got to spend with him. Please see the video below:


Gifted and Talented Conference - Denmark
Renee Buckingham and Lucy De Silva have recently been selling potted plants to try and raise money so Renee can attend the upcoming World Gifted and Talented Conference in Odense, Denmark. We had an article in The Western Leader about this on 4th August. Please click here to read this article.

Massey High School on The 4.30 Show
We were lucky enough to feature on a recent episode of The 4.30 Show on TV2. Please see the video below:



Tall Black's High Ambitions
Our School Principal, Mr Glen Denham recently appeared in the New Zealand Herald. Please click here to read the article.