Te Reo Māori
Te Reo Māori
Massey High School are excited to welcome three new kaiako to our Te Reo Māori Department, introducing Katie Thompson as our new HOD, Scott Jones who will teach Te Ao Māori & Jr Māori, and Mitchell Denham who will teach Te Reo Pākeha.
We are also excited to announce we will be running two new subjects under the Māori Department this year - Te Ao Haka (UE pathway) and Year 9 Te Ao Māori.
As we continue to grow our department, we are transitioning closer to being able to offer ākonga and their whānau a Māori Medium pathway for Y9 and Y10 in the Te Whare Āhuru Bilingual Summit. Nau mai, haere mai!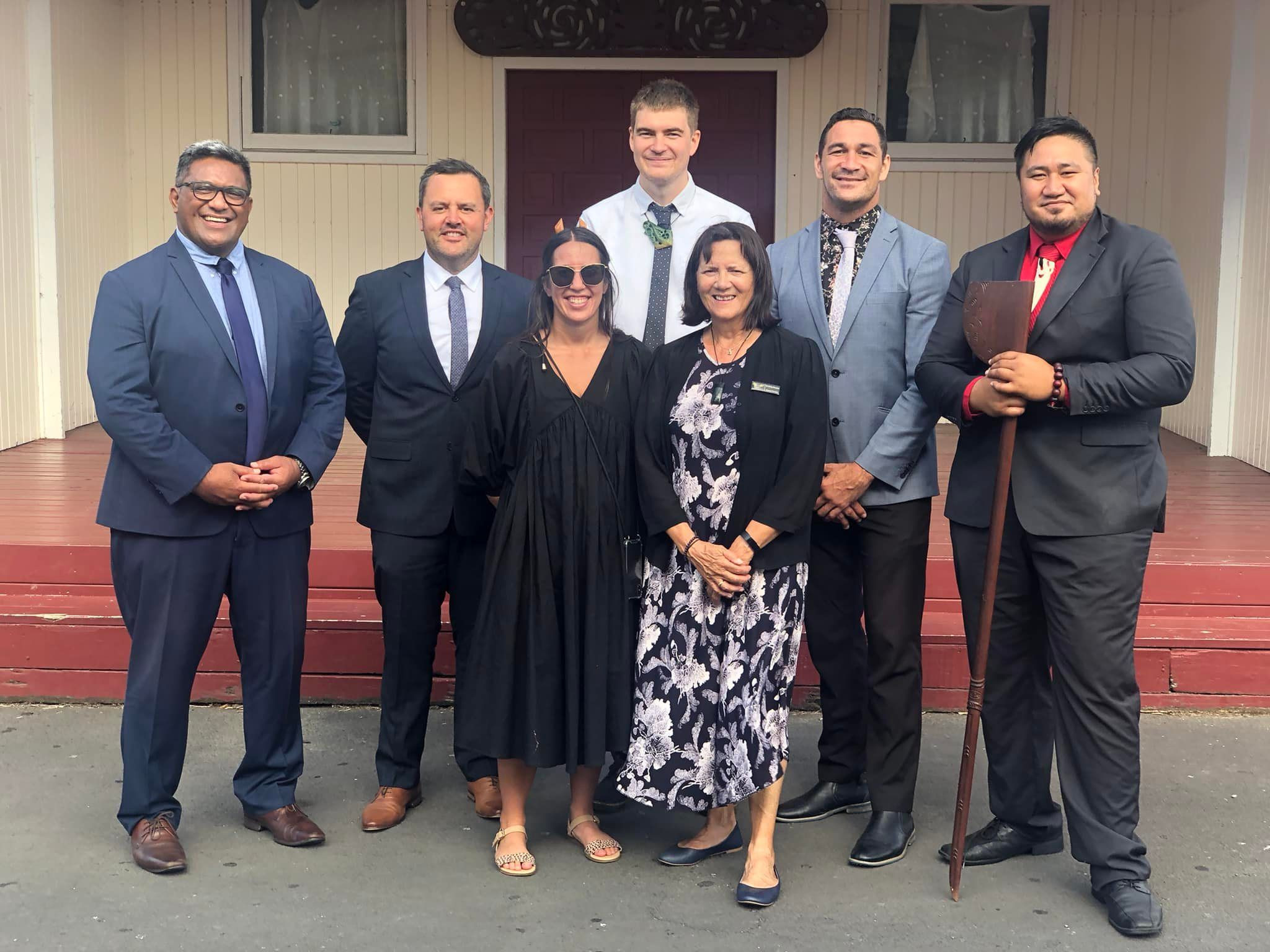 Pictured left-right:
Tarewa Williams, Kaiako Pūtaiao, Assistant Principal.
Wiremu Warriner, Kaiako Hauora me Hākinakina, Deputy Principal.
Katie Thompson, Kaiako Te Reo Māori me Tikanga ā-Iwi, HOD Te Reo Māori.
Mitchell Denham, Kaiako Te Reo Pākeha, English Teacher
Shirley Cranston, Deputy Principal.
Scott Jones, Kaiako Te Reo Māori me Te Ao Māori.
Hone Tobin, Kaiako Te Reo Māori, Pāngarau, me Te Ao Haka, Director of Te Ao Māori.
Share this article: