Drama
The Drama Department is made up of committed Theatre Practitioners. Massey High School's Drama teachers have experience in New Zealand and overseas as actors, writers and directors. They have specialist training in theatre and performance studies. The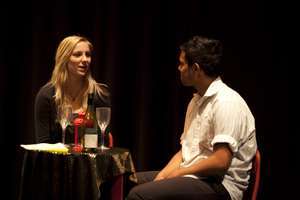 Department fosters a community of students committed to excellence in the Performing Arts.
Experience of Live Productions
Massey High School offers students the opportunity to participate in and see a number of live productions. Students visit professional theatre companies to see the latest productions. They participate in workshops with international professionals and attend taster courses at leading Tertiary Institutes.
There are many performance opportunities at Massey High School. Recent productions include The Laramie Project, The Laramie Project 10 Years Later, Cosi, Oedipus, End of the Golden Weather, Eating the Wolf and Cheque Please.
Specialist Groups / Events
Theatre Sports
Auckland Theatre Company Workshops
School Production
Level 3 Production
Level 2 Production
Outstanding Achievements
In past years Massey High School has received over 20 nominations for awards in the AMI Showdown
Competition. Performing Arts students received awards for Best Female Vocalist, Best Lead Male in a
Musical and Best Overall Performer which included a study award. Staff members were nominated for
their work with students. For further information contact
Mr Clendon
, HOD of Drama.
Courses
For information about courses offered in the Drama Department, please
click here
to view all Course Booklets.