Winner of the 2021 Prime Minister's Award for Vocational Excellence.
Winner of the 2021 Prime Minister's Award for Vocational Excellence.
Kirsty Jackson, 13TCK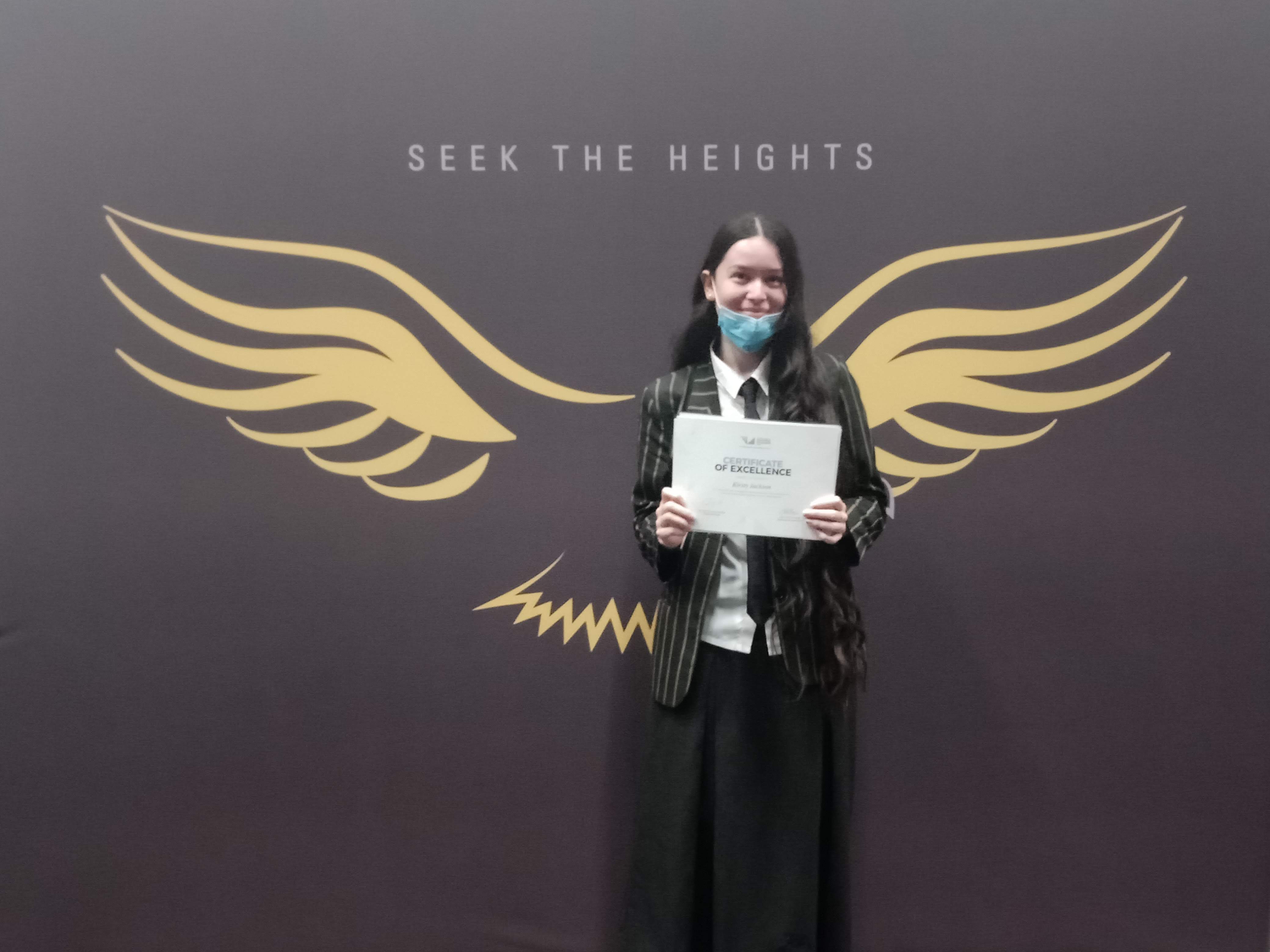 Kirsty has excelled within our Tourism Academy programme, and it has been a delight to witness the growth in this young lady. The Tourism Academy runs at Massey High School throughout the year, with several courses taking place at the International Travel College and The New Zealand School of Tourism. In addition, the programme incorporates opportunities for students to volunteer within our local community.
Kirsty has been an outstanding ambassador in this area, volunteering at Give a Kid a Blanket where she is described as delightful, diligent, and resourceful. She has gone the extra mile for this charity by undertaking additional fundraising within school. Kirsty has also confidently taken on the role of front receptionist at Massey High School, not only developing her own front of house skills, but also training other students in this field. Kirsty was also an integral member of a team of three students who took the concept of Eco-Tourism, Kaitiakitanga and the Tiaki Promise to the Seven Stars Kindergarten, working alongside the children there to produce a mini veggie garden.
Kirsty is an exceptional team player, always supportive of others. She has dealt with the disappointment of having been selected to work at the Maximum Occupancy Hotel Conference at the Aotea Centre only to be sent into a Level 4 Lockdown the evening beforehand.
It is important to remember the attributes by which she was selected though. Kirsty always has a smile on her face, is personable, welcoming, demonstrates the highest level of manaakitanga and always gives 100%. Through this vocational pathway she has developed into a strong community leader.
We are very proud of Kirsty winning this award in 2021. Well done.
Share this article: