Library
Vision Statement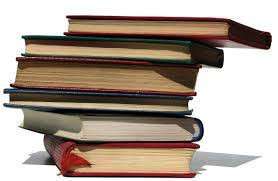 The Massey High School Library assists students to become confident, connected, inquiring lifelong learners by supporting staff in promoting high quality curricular and co-curricular programmes delivered in a safe, respectful, culturally diverse environment.

This vision will be achieved through:
Supporting teaching and learning in the school.
Selecting, acquiring and organising material to support the school curriculum including the reading programme.
Promoting equity and Treaty of Waitangi goals in its facilities, services, resources and programmes.
Promoting development of essential learning skills.
Providing opportunities for students to develop information skills through print and non-print material including information technology and to use them competently.
Supporting co-curricular programmes with its resources.
Specialist Collection Areas
The Library and Reading Room provide a broad collections of resources aimed at meeting the curricula and recreational needs of Massey high School students. They are:
Multicultural resources
Fiction (senior and junior)
Reference material
Online databases
Educational and recreational periodicals
Information files (newspaper and journal articles)
Sophisticated picture books
About our Library
The library is open before school, at interval and lunchtime and usually after school as a homework centre and for individual use. During lesson time, classes may be booked in by subject teachers or small groups of students may visit on notes from teachers.
Library Information 2019
Please
click here
for library information for all staff in 2019.
Facilities and Services
The library is staffed by a Head Librarian, a Library Aide and Student Librarians on a weekly roster. The Library is also overseen by a Teacher with Library Responsibiliy. The main library area provides for two formal teaching spaces; fiction, non-fiction, periodical and references areas; three library catalogue computers (OPACs); 23 computers for internet research, B&W photocopier/printer/scanner/fax, a colour photocopier/printer/scanner/fax, and a section for teacher professional reading.
Reading Room: Is used by junior classes for silent reading. It is also available to students at interval and lunchtime. Apart from a vast collection of fiction and quick reads, it also holds non-fiction.
Theme-based Reading
English NCEA Level 1, 2 and 3 English includes theme-based research.
The following website is a useful reference for those standards:
www.librarything.com
Electronic Resources
Useful websites for many subjects include: