Auckland Writers Festival
Auckland Writers Festival
On Tuesday the 26th of August, 60 students went into the city to the Auckland Writers Festival. The trip was open to any student who wanted to go, but there were only 60 spots so the quick and the organised were the ones to go.
After a short battle with the morning traffic on the North-western Motorway staff and students met in Aotea Square ready to be awed and inspired by a range of authors.
First up was Femi Fadugba, a writer and physicist who presented via video link from New York City. He spoke about his book The Upper World and even worked out the energy of one of our Massey High School students, using the equation E=mc2
Following a short break Anne Kayes presented about her book In Our Own Backyard, a book about the experiences of a 15-year-old girl in New Zealand during the 1981 Springbok tour.
There was a lunch break where students were able to have a short explore in the nearby area and find something tasty for lunch, then we were back for an afternoon of poetry.
A battle to decide the best form of poetry – between the sonnet defended by Anna Jackson, free verse defended by Renee Liang and dialogue poetry defended by Victor Rodger – took place on the stage. Each form was represented by a poet who performed twice, once with a poem they had written themselves and then with a performance of a poem written by someone else. The winner decided by applause was free verse!
The final presentation of the day was award-winning journalist and poet Mohamed Hassan. He performed a selection of poetry discussing home, belonging and the power of writing the personal in poetry and prose.
After a non-eventful bus trip back to school the trip was over. Students spoke of having a wonderful day and many seemed inspired to read the books and explore the poetry with which they had been presented during the day.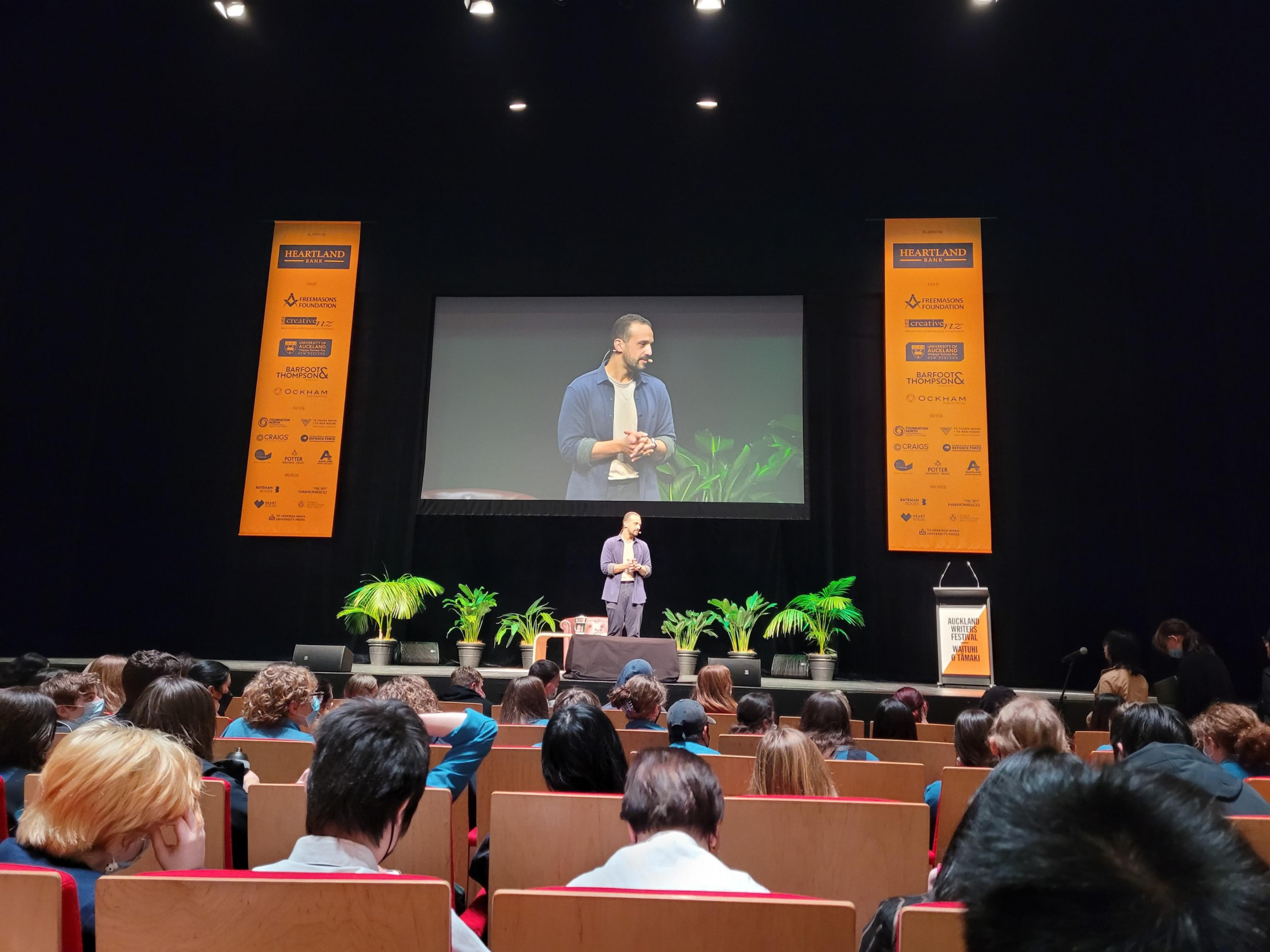 Share this article: