Arts Week 2022
Arts Week 2022
The final week of Term 2 culminated in a celebration of all things 'Arts' at Massey High School. Our Arts Prefects – Yujung Heo and Monty Vea organised a jam packed week of activities to highlight the amazing talent we have.
Monday saw students in the Jack Adam Gym competing for their house in the 'House Wars' with points for their house up for grabs. Competitions such as musical chairs were played.
Tuesday was a day to celebrate music, with a lunchtime concert in the PAC before the evening Soirée, where all of Massey High School's musical talent was on show. There were some absolutely phenomenal performances by groups such as the school choir – Sublimitas, Rock bands – Pineapple Roll and Strategist Wang, senior students – Elle Nieuwoudt, Claudia McPhail, Jamal Hussein, Iggy Palmero Epstein and our Arts Prefects – Yujung and Monty as well as a great set by the Jazz Combo. It was a great night despite the horrible weather outside.
Wednesday was a day to recover before Dance took the stage on Thursday.
On Friday, Monty and Yujung organised a Lip-Sync battle at lunch in the PAC. This was also for house points and an energetic way to conclude the week.
It is obvious that our school community is full of talented artists and this week has been a great success.
Next up, we will have our Showcase happening in week 1 of Term 3. An event that will bring together the talents in our wider community as well as Massey students and some of our talented alumni. Showcase will be on Wednesday, Thursday and Friday evening. Tickets are now available on the school website.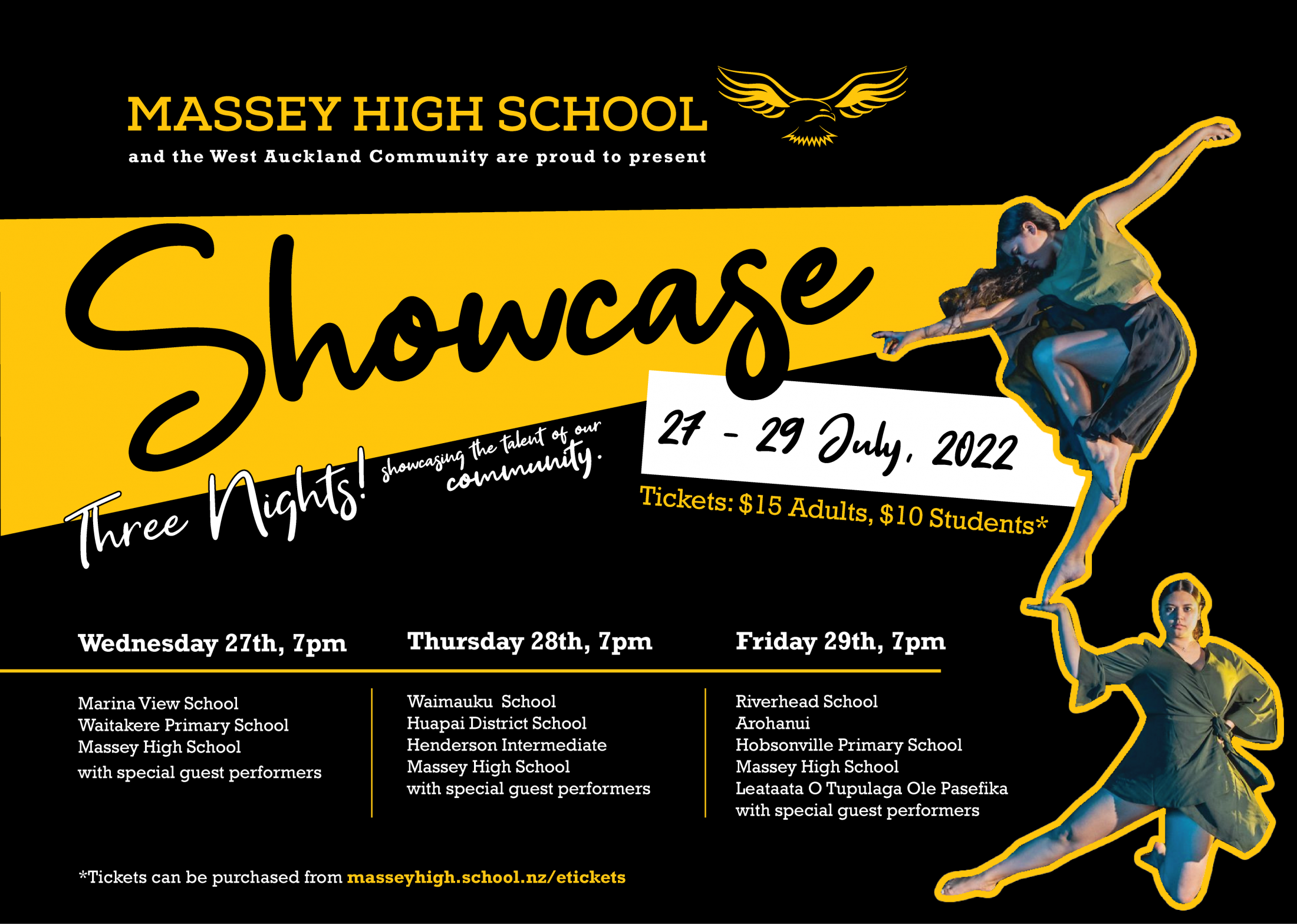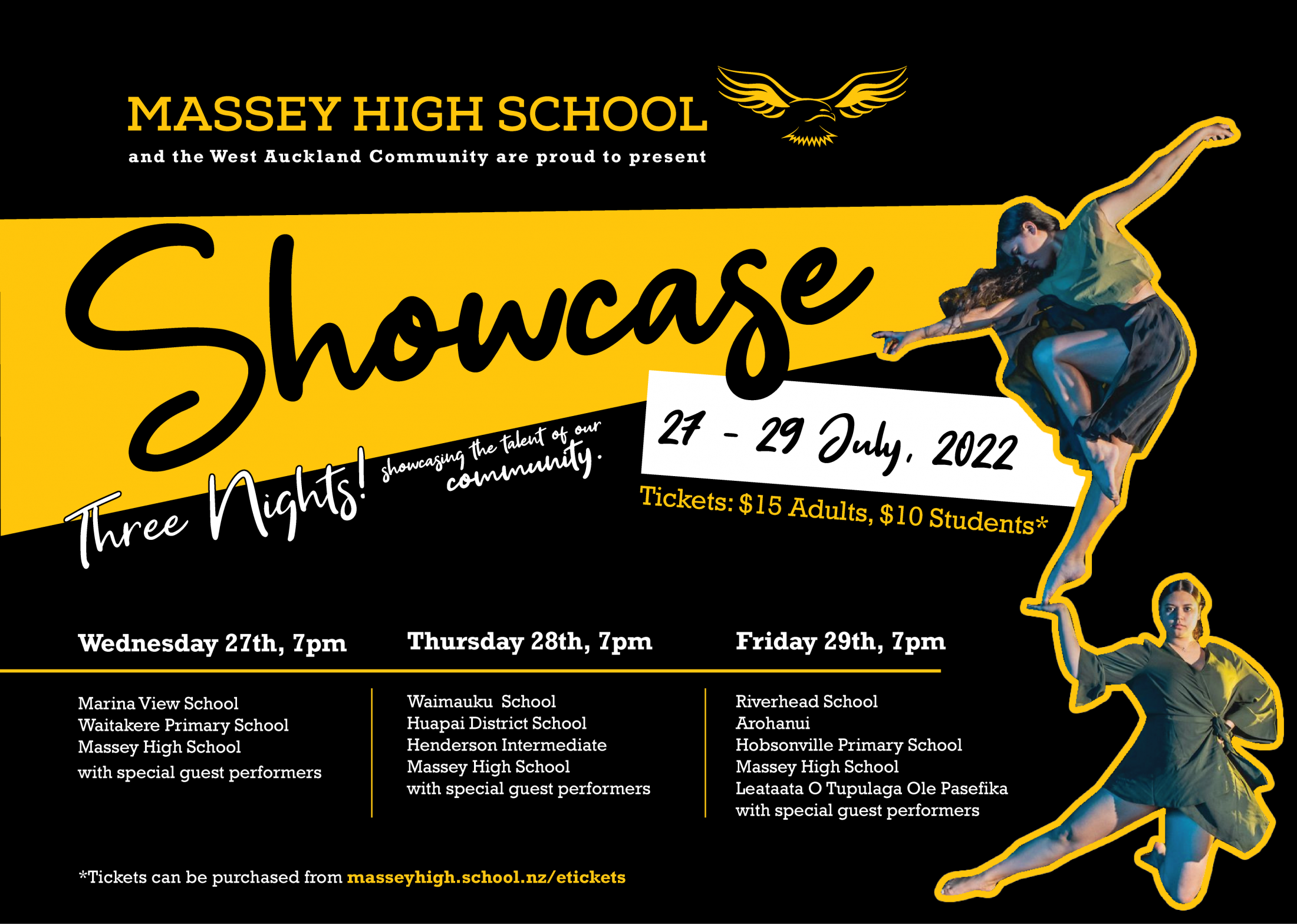 Share this article: