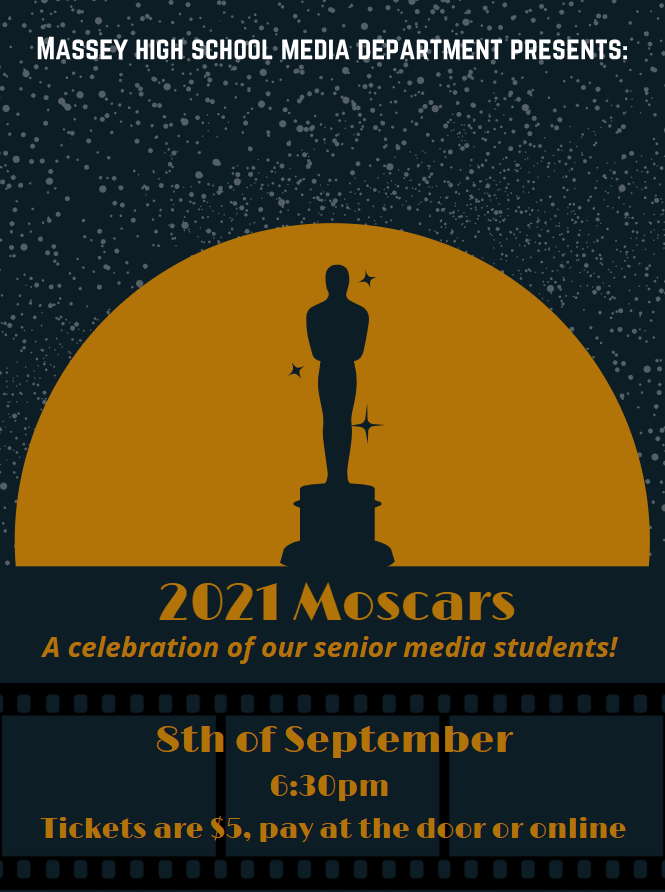 A celebration of the Year 13 Media Students short films and Massey's version of the Oscar's awards evening.
Date: 8 September 2021
Show Start Time: 6.30pm
Where: BRPAC, Massey High School
Please look after your ticket(s) as you would cash. It must be presented in order to gain admittance to the event. The code on the ticket uniquely identifies this ticket and the purchaser, and can be redeemed only once. Multiple copies of this ticket will not allow multiple entries. In the event that multiple copies of this code are presented at the event, the Promoter may refuse entry to all ticket holders presenting tickets with this code.
The Promoter or venue reserve the right, without refund of any amount paid, to refuse admission to, or eject, any person whose behaviour does not comply with the rules and regulations set forth by the venue and/or Promoter.
*** Door Sales will only be available should there be any remaining on the night.
Ticket sales are currently closed