A Visit from Massey Alumni
A Visit from Massey Alumni
Mark Hickford, Judge June Jelaš and Simon Papa
On Friday, 23rd September, Massey High School was privileged to welcome back three alumni: Professor Mark Hickford, Judge June Jelaš and Simon Papa.
Each spoke to our students about their journey into law after leaving MHS. Our first speaker was Professor Mark Hickford- Pro Vice-Chancellor of Government Law & Business (Faculty of Law and Wellington School of Business and Government, Victoria University of Wellington).
The Professor brought with him graduates Leilani Taula, Jugjeet Singh and Izzy Wilson, current student Manraj Rahi, and recruitment team Jose Bucoy and Jade Chiam. Next, we heard from Judge June Jelaš and we ended with Simon Papa – Director of Cygnus Law.
This was a fantastic opportunity for our Summit students to hear from highly successful people with similar backgrounds to themselves.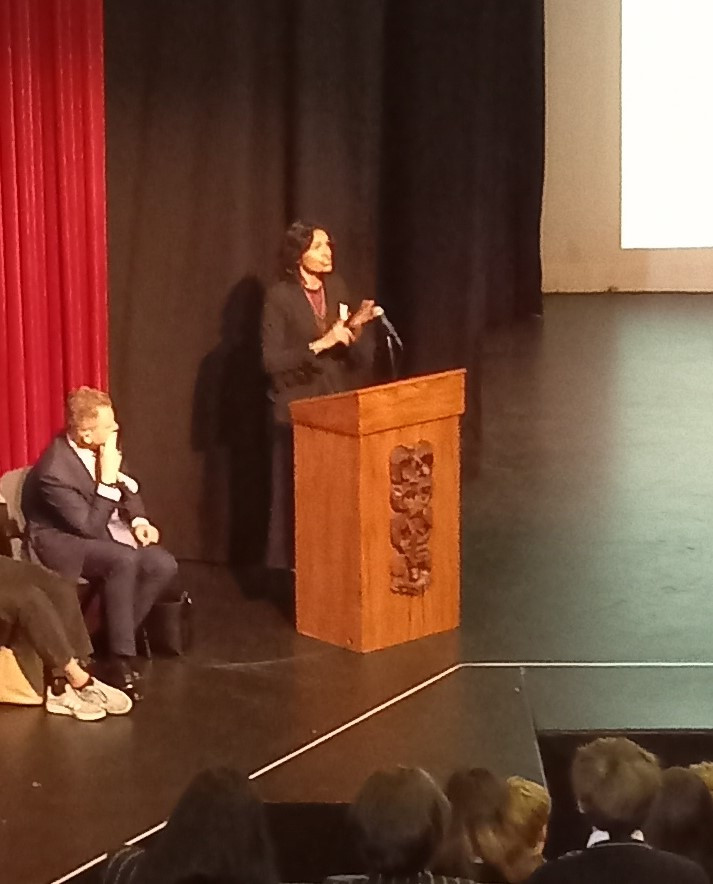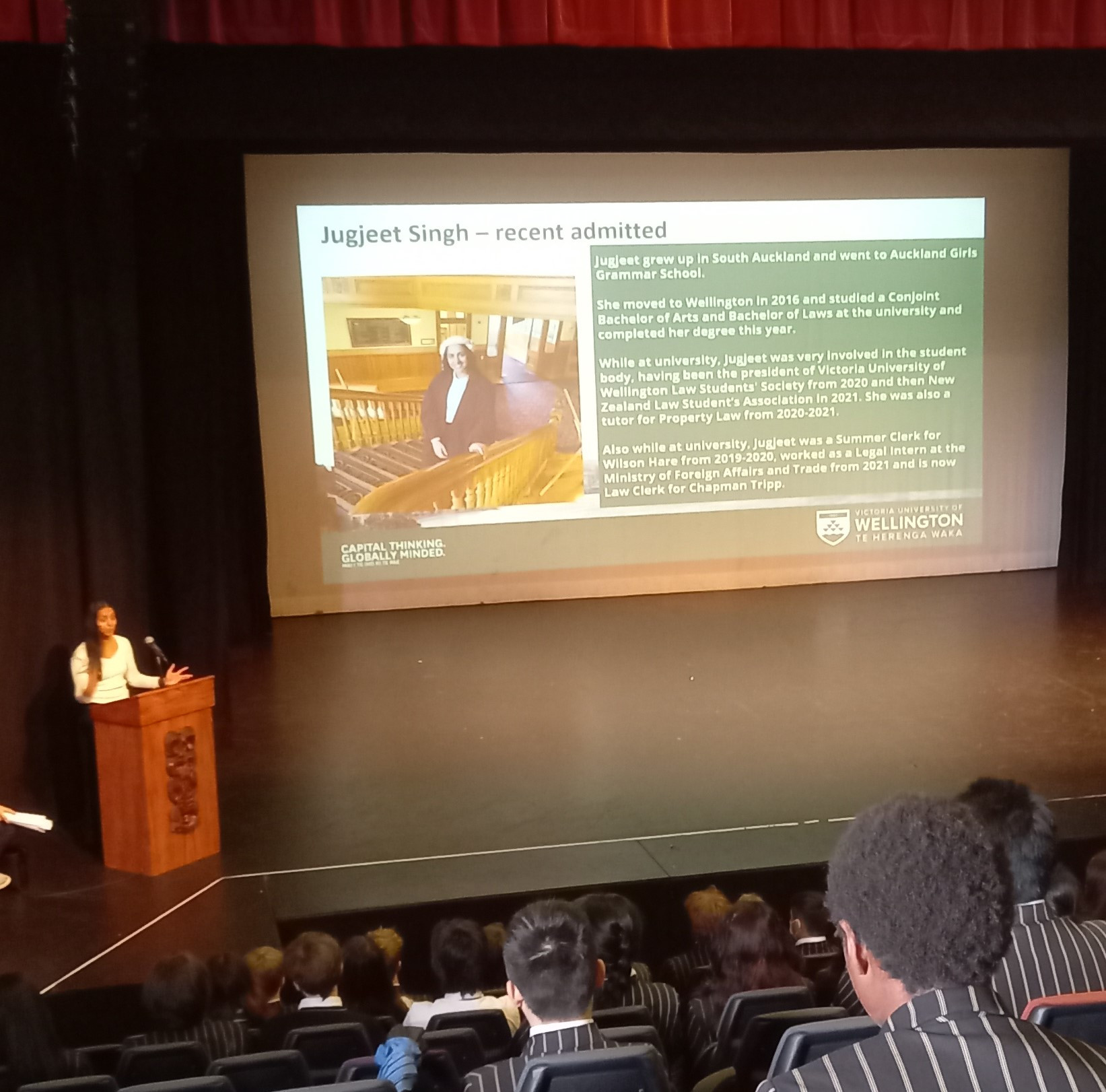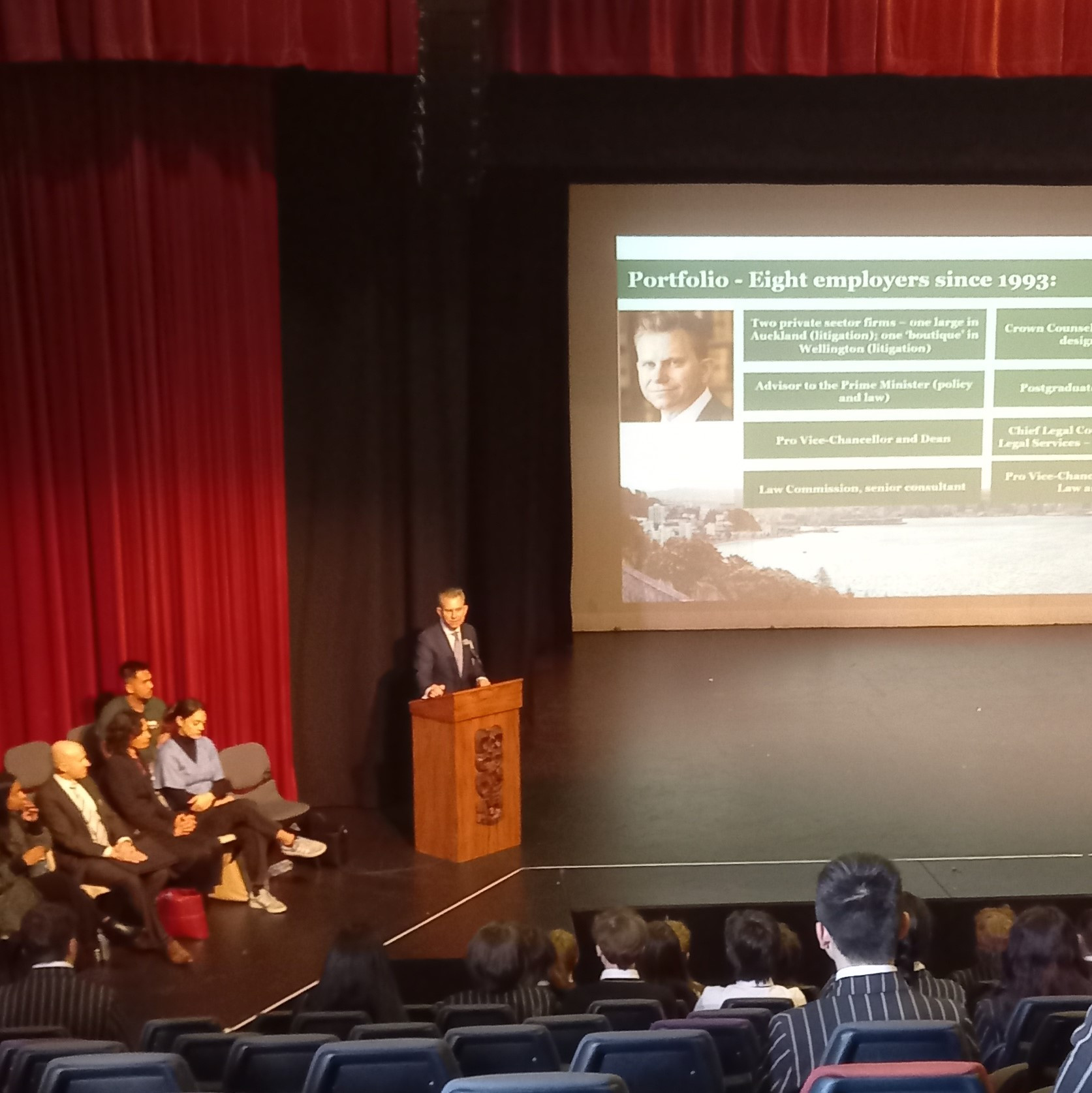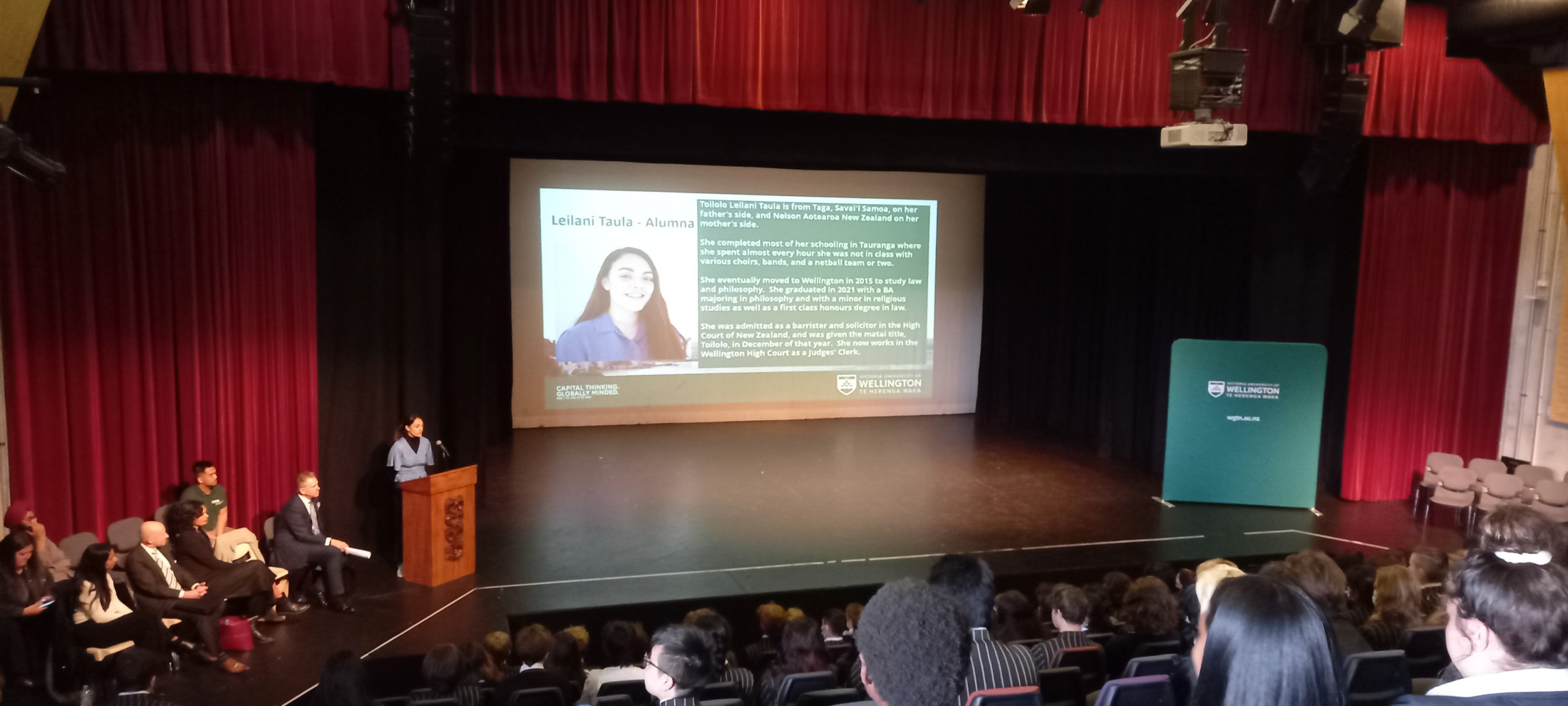 Share this article: