A Historic Day at Massey High School
A Historic Day at Massey High School
After 27 years in D201, Mr Vimal Gunawardena closes the door for the last time as he prepares to move into his new classroom.
On Friday 28th October 2022, Mr Vimal Gunawardena moved classrooms to the Science Block. Teachers move classrooms all the time, but in the case of Mr Gunawardena, his moving is somewhat the end of an epoch because he began teaching in D201 in Term 4 1995.
He has taught in D201 for 27 years.
During that time, Vimal has worked under 3 Principals: Mr Bruce Ritchie, Mr Glen Denham and Mr Alastair Fairley and 5 HOF Mathematics and Statistics: Mr Dave Merriman, Mr Michael Loretz, Ms Jan Triggs, Ms Robin Knox and Mr Graham Smith. He has taught over 4000 students some of whom went on to be teachers at Massey High School: Ms Rihab Eed 2006, Mr Chris Won 2018 and Mr Anil Smith. Prior to his life in New Zealand, Vimal taught in Sri Lanka for 8 years and Africa for 10 years.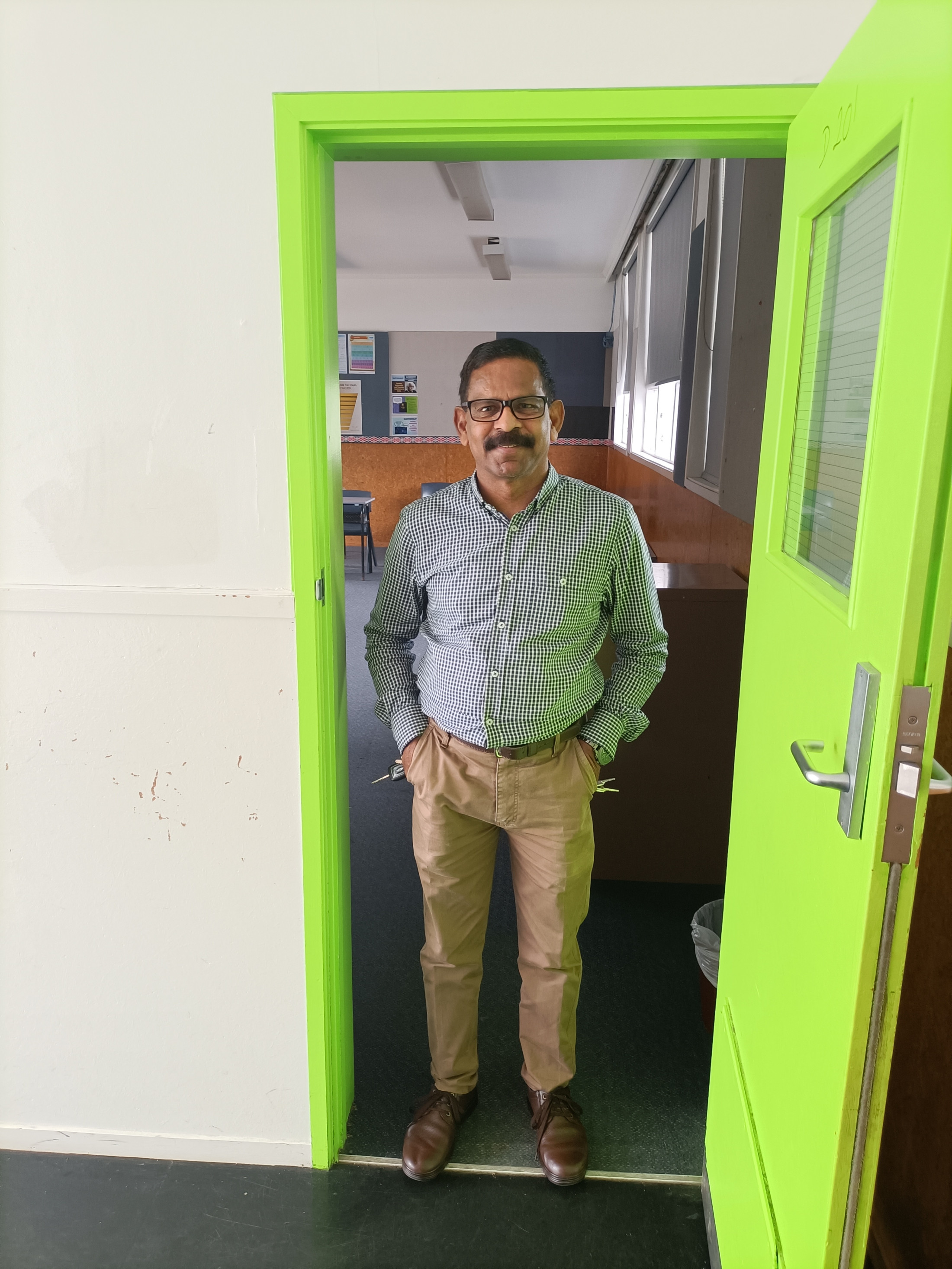 After 27 years in D201, Mr Vimal Gunawardena closes the door for the last time as he prepares to move into his new classroom
Share this article: