Sarai Bareman Returns to Massey High School
Sarai Bareman Returns to Massey High School
Sarai Bareman: The Current Chief Women's Football Officer for FIFA, returns to MHS - Written by Mr. N Hackett (now includes interview video)
Sarai was a student at MHS from 1994 to 1998. During this time, she changed from playing rugby to football due to influences from her friends. Sarai played for the MHS first X1, which won its division in 1998. As a player, Sarai played club football based in Auckland, New Zealand before moving to Samoa and representing the Samoan Women's National Team.
Since then, her football career took her to playing for Samoa and then as the Finance Manager for the Football Federation of Samoa, responsible for all financial matters of the Samoan national association.
After a short time in the role, Sarai became a prominent figure in the Pacific sporting landscape after speaking at the Pacific Youth and Sports Conference held in 2013 about her experiences as female leader in a male dominated industry.
In 2014, Sarai moved back to Auckland to take up a role as the Deputy Secretary General for the Oceania Football Confederation and then onto the Chief Women's Football officer for FIFA, where she helped deliver the 2019 Women's World Cup in France.
Today she has been described as the most influential women in sport by the Sunday TVNZ 1 programme. https://www.youtube.com/watch?v=8OFqWK21768.
On Thursday 10/11/22 Sarai met some of our MHS sporting wahine and talked to them about how her career unfolded and what obstacles as a woman she had to overcome. She also met her MHS coach Mr Hackett from all those years ago. Tagata Pasifika, (TVNZ), were also there to interview Sarai in the BRPAC on her experiences around the world supporting women's football.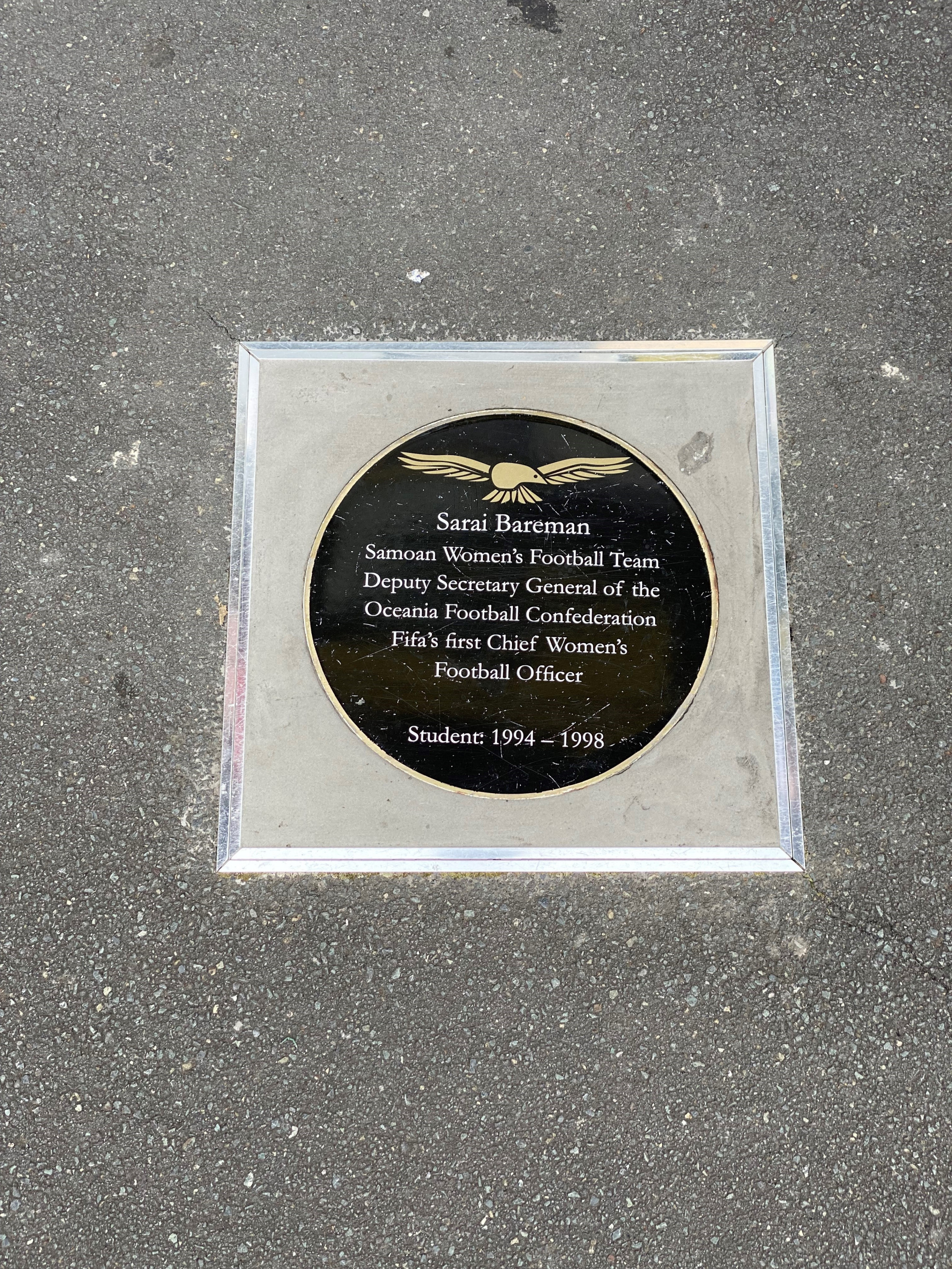 Share this article: