More Able and Ambitious Conference
More Able and Ambitious Conference
On Thursday, 25 May nine of our students attended this conference at Pinehurst School.
Anika Powell, Elijah Yin, Rebekah Trew, Harriet Barter Kayleigh Hooper, Ryan Fairweather, Simeon Kim, Ada Kim and Ava Garratt. The event is organized by Academy Learning run out of Oxford University and is one of several around the globe. The programme for the day included:
'Knowing what you know and what you don't know' – getting the students to think about the difference between belief and knowledge
"The Oxbridge Question' – which challenged them to consider questions such as "How many animals did Noah take on the Ark?". Students were encouraged to read widely to broaden their thinking and opinions.
'The Science of Happiness' – which showed us that happiness helps us to live longer and it is actually possible to make yourself happier.
'Social Physics' – asking us to consider the vast amount of data about us and if we should give everyone access to all data produced.
Finally, there was a debate, highly anticipated by our students. The House proposed that 'Love is not a commodity to be bought and sold'. After the two Oxford academics spoke, the students were given two minutes to prepare their responses. Each school was encouraged to send a representative to the front of the auditorium. Harriet Barter and Kayleigh Hooper (seen pictured) were the first to speak and did so confidently and fluently – their debate experience clearly evident.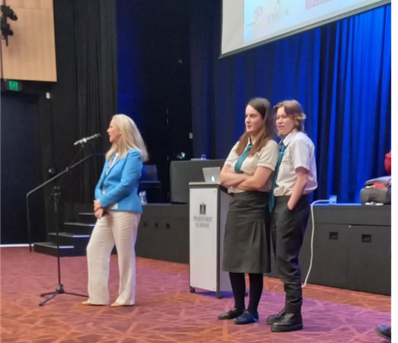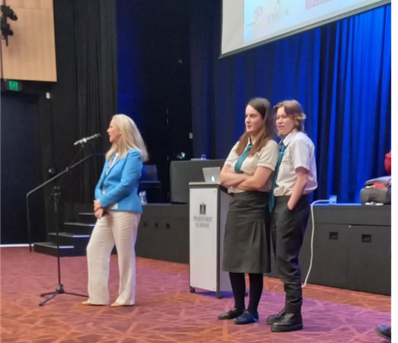 Share this article: