Construction at Massey High School in Term 2.
Construction at Massey High School in Term 2.
N Hackett, Assistant Principal - Academies
Our various building academies at Massey High School have been busy putting their skills in to action this term. We have a range of year levels involved including Yr. 11, one hour a day each day, Yr. 12 and 13 fulltime all week and our new Girls in Carpentry team every Wednesday.
At Year 11 the students have been developing their wood working skills and will build various smaller projects during the year including, garden boxes, chairs and a BBQ table.
The Yr. 12 and 13 students, who are full time on site have been constructing and finishing off the houses on site under the supervision of our building tutors. The Yr. 12s have been focussed on getting the floor built for a new house and building a new deck area for the students to relax at during lunchtime etc. The Yr. 13 building students are currently finishing off a couple of houses ready for Kainga ora to transport away. Later in the term many of these students will be completing their learners licence and some will be getting fork lift training and certification.
Meanwhile our team of Girls in Carpentry have been digging foundation post holes for a fence and putting fences up around the site.
The weather has been great for all this activity, and we hope that this will continue. Keep up the great effort people!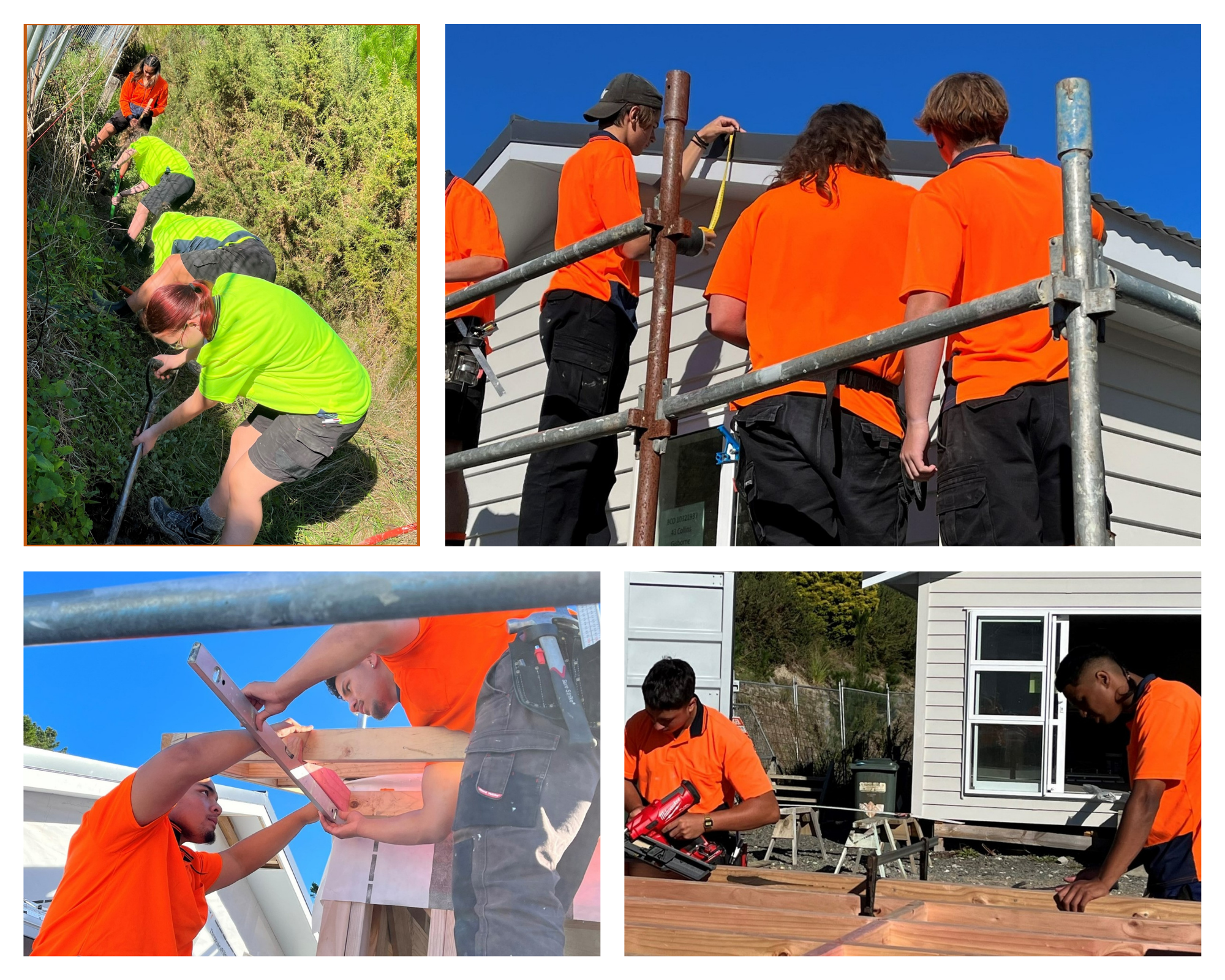 Share this article: