Level 3 Tourism Plus Academy
Level 3 Tourism Plus Academy
The L3 Tourism Plus Academy are undertaking various community projects for their latest assignment.
Wanted – Dental Waste
Irae, Junior and Eli are collecting all dental waste to ensure it is sent to the correct location for recycling. This includes, toothpaste tubes, floss containers, mouthwash bottles, toothbrushes and all outer packaging. Please send any such items in with your child. There is a collection box outside of B Block.
Wanted – Pillowcases (new)
William, Charlton and Kasanita are continuing our collection drive for new pillowcases. The students have been volunteering at Give a Kid a Blanket for a number of months and wanted to ensure every kid also gets a brand-new pillowcase. Please send any pillowcases in with your child. They can be handed to their tutor teacher with collection points in the staffroom and B Block staffroom.
Financial Competency
A big thank you to Nicky and Shail from our local BNZ team for delivering a fantastic presentation on Financial Competency to our Year 13 Tourism Academy. Excellent information and advice for these students moving forward and so helpful to have the experts here to answer all their questions. We look forward to welcoming you back in a few weeks for a specific focus on KiwiSaver. (photos below)
-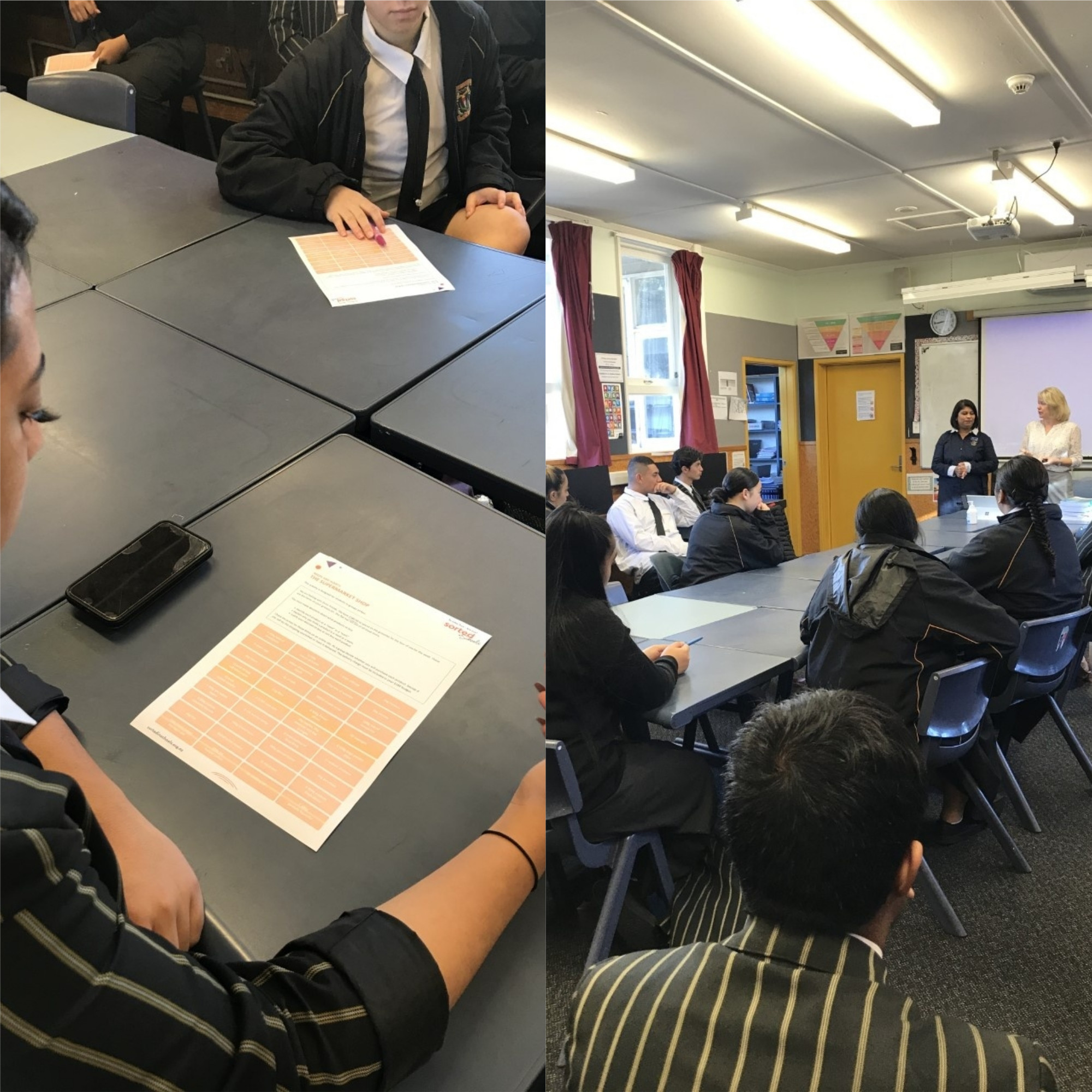 Share this article: