Mr Rex Curtis
Mr Rex Curtis
It is with great sadness that Massey High School acknowledges the passing of Rex Curtis.
Rex has been part of Massey High School since it opened in 1969 when he was one of only twelve foundation staff members.
He was Head of Technical which in those days consisted of woodwork, metalwork and technical drawing. He was supportive of his young staff and an outstanding tradesman.
Students remember him as a strict disciplinarian but very fair, with a great sense of humour. They say you didn't muck around in Mr Curtis' class, but you learned a lot. A number of them have remained in touch which is testament to the respect they had for him.
Rex was a very keen sportsman with a particular interest in cricket. In fact, he was a member of a staff indoor cricket team which played in (and won) the local competition. For many years he could be found supporting students in their rugby or cricket on Saturdays. He was recognised as the starter for the school athletic sports, something he really enjoyed.
The original school tuckshop was designed and built by Rex and run by his wife, Noeline. At the end of lunch, she would fill a large tray with unsold filled rolls and cream buns and leave them in the staffroom for hungry teachers.
Rex was a life member of the Henderson RSA, and for many years he would organise Massey High School student's participation in ANZAC day celebrations.
Despite his retirement, he continued to attend major school events whenever possible, the last one being the recent Alumni Dinner.
Our sincere condolences go to Noeline and his family.
Rest in Peace Rex.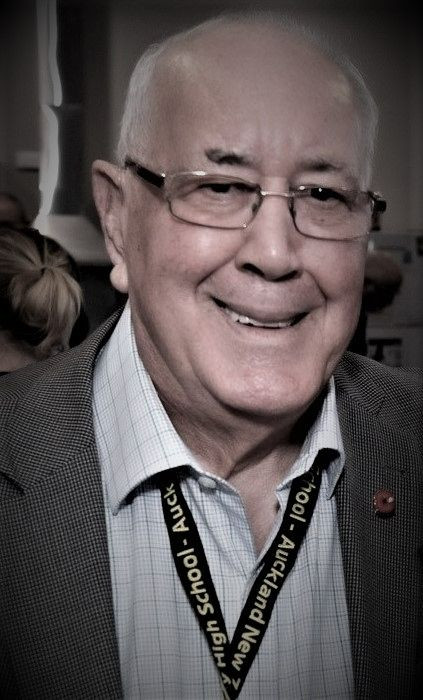 Share this article: