Past Student Achievements 2022
Past Student Achievements 2022
Zion Armstrong - Zion is the winner of Kea's 2022 World Class New Zealand Award. The interview shown below shows of a truly inspirational story - one that could have been very different.

"Zion Armstrong is a former Commonwealth Games athlete who represented New Zealand in athletics on the world stage in Kuala Lumpur. He started working in the sportswear industry at the age of 16 and later joined Adidas where he climbed through the company ranks working in Germany, Hong Kong, South Korea, and the US before being named president for Adidas North America. However, Zion's life could have gone down a very different track if it wasn't for the help of a Kiwi cop and athletics coach who showed him a different path. Zion has never forgotten the impact of his first mentor and during his career has always worked to help anyone who asks for it. He is seen by his peers as a renowned leader and during his two decades offshore has used his Māori and Pacific values to connect and empower teams, foster a diverse and inclusive culture and grow talent. He believes if you put people first, results will always follow. Meet Zion Video and Zion's Acceptance Speech.

---

Rebecca Bromhead, Kyla Bromhead and Tyarn Bromhead-Lemalu - A MASSIVE congratulations goes out to Rebecca, Kyla and Tyarn who have all been named in the New Zealand White Sox squad for the upcoming Australian tour this December!

---

Shelley Waddams - From an unprecedented total of 77 applications, four dramas and two documentary projects were selected for Someday Stories Series 6. On the 17th January 2022, six films were commissioned by a panel including the Someday Stories Team, and their screen partners; RNZ, Māori TV & PlayStuff. Shelley's film was one of the six selected, check it out in the video currently posted on our facebook page. "At a 1970's NZ school where sign language is banned, two deaf girls risk it all to experience true friendship."Life In Silence Writer/Director: Shelley Waddams Producer: Georgia Hoskins-Smith
Congratulations Shelley!

---

Michelle Edgecombe - Congratulations to Michelle Edgecombe (Student 2015 - 2020) on achieving Distinction in her ATCL Musical Theatre Exam. Michelle is now an Associate of Trinity College of London. To achieve this qualification a candidate must be equally strong and an accomplished performer in Singing, Acting and Dance.
Michelle has studied singing and Drama with Christine Daverne and Dance with Andrea Krissansen (Academy D Auckland).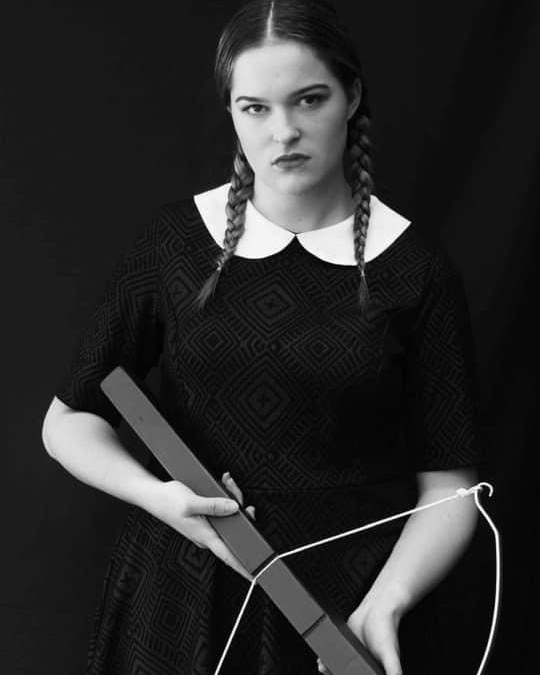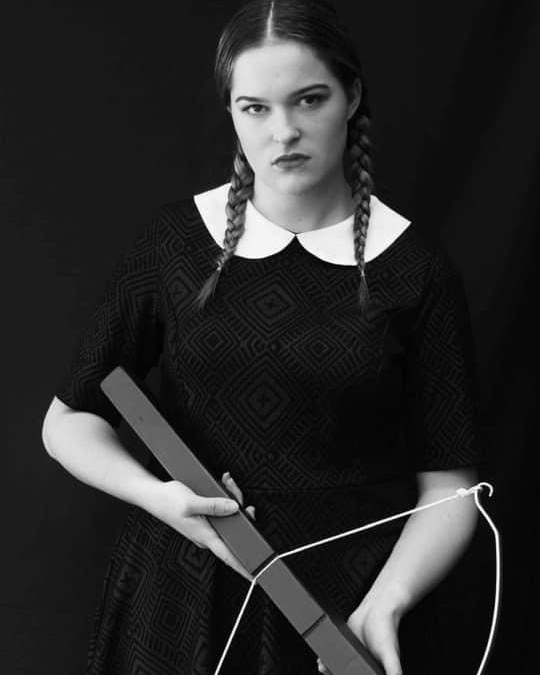 ---
Tim Dangen, Head Boy 2010 Tim is competing in the FMG New Zealand Young Farmer of the year grand final in July. It is a competition where 7 regional representatives from Aotearoa get together to battle it out for top prize. 💪 . He is representing the Northern region and Auckland city young farmers club. Part of the contest is a "Peoples choice award". If you could spare the time to vote for him we are sure he would very appreciative! You will also go into the draw to win $500!! The link to vote! - https://www.fmg.co.nz/peopleschoice/tim-dangen

---

Connor Frith, Gold Badge Prefect - Sports Leader 2019
Connor was selected in 2021 for both the New Zealand U21 and New Zealand Open Men's team to compete at the Australian Nationals in Hobart. They won the Youth division however the Open Division was cancelled due to Covid. Connor has just been selected for the New Zealand U21 team (4 men/4 women team) to travel to Sweden in June 2022 and represent NZ at the IBF World Championships. He will then return and fly to Hobart as part of the NZ U21 team to compete in the Australian National Championship. Connor was also a recent recipient of the Don Oliver Trust scholarship training grant. With Tenpin Bowling looking to be included at the 2032 Olympics in Brisbane Connor has the potential to be there. These 2022 international tournaments for New Zealand are just the start! Below is a link leading to Connor's Fundraising page.
https://givealittle.co.nz/cause/lets-help-connor-represent-nz-at-the-bowling-world?fbclid=IwAR3pqux2aye_3i-DlVK-TuhX-1MsYxNbgX4u1ovOwpLh3woulHW1AKWk2Zg&fs=e&s=cl

---

Chloe Bellamy - The U20 New Zealand women's football team was announced today, and a huge congratulations goes out to past student Chloe Bellamy who has been selected to represent her country.
Chloe, who was our gold badge sports' prefect in 2020, is set to fly to Australia with the NZ squad. It's an awesome achievement for Chloe as she was plagued with injury through Y12-Y13 missing a lot of the 1st XI seasons. She has been playing senior woman's club football since a young age, and made her way back into national contention playing for the West Coast Rangers FC. (Image 5)

---

Connor Frith: Connor (Image 4) has been selected to represent New Zealand at the IBF21 World Championships in Helsingborg, Sweden June 21-29 2022. Congratulations Connor!

---

Renee Holmes (Image 2): Great to see Renee Holmes (ex Massey) playing last night (10 March 2022) in the Sky Super Rugby Aupiki competition. Witnessing history as our wahine toa, across Aotearoa NZ, play the first ever game of Super Rugby. Renee is the starting fullback for Matatū. All the best for the season!

---

Maya Taingahue (Image 3): Congratulations to Maya Taingahue, Deputy Head Girl of 2021, who has been named in the U19 Girls team selected for the HoopNation Junior Showcase in Whanganui, New Zealand on April 27-30th 2022.




Share this article: