Past Teacher Achievement - Mr Karel Witten-Hannah
Past Teacher Achievement - Mr Karel Witten-Hannah
Long serving ex MHS teacher receives QSM in Queen's Birthday Honours.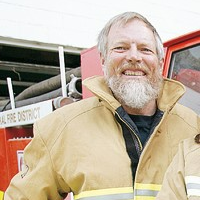 Karel Witten-Hannah, who taught at Massey High School from 1975 until his retirement from teaching in 2006, was this year awarded a Queen's Service Medal for services to the community and education.
Karel is a Massey High School legend. Students from the early MHS years will remember Karel driving regularly to work in a car that he had built himself. He began his Massey High School career teaching mathematics, but soon moved the school into the age of computing when he began teaching computer science and quickly became Head of Department, teaching not only students but also upskilling the MHS staff. For many years Karel's own Filemaker database was the system used for all school data, storing and accessing enrolment data, administration, reports and results.
Outdoor Education was a big interest of Karel's, and his experience and phenomenal commitment in organizing and leading Year 9 camps, Year 10 Wider Living Week trips, Year 13 camps at Kai Iwi Lakes, and other outdoor activities over many years has been invaluable to Massey High School. Karel provided extensive professional development over the years to those involved, especially in the areas of risk management and working together in groups, thereby instilling confidence for teachers involved in taking groups of students away on camps or trips.
Karel was also a founding member of the Massey High School Whānau Committee. He worked tirelessly with others to establish Te Mahanahana (MHS wharenui) and was hugely instrumental in the establishment of Te Reo Māori and Tikanga Māori education at MHS alongside Whaea Awa Hudson.
Along with a group associated with the school, Karel visited Paremoremo prison, to oversee the carving of po for Te Mahanahana. That important carving project in partnership with Paremoremo Prison continued over more than 2 years, producing outstanding carving for our school wharenui. Karel was acknowledged by Henderson City Council for his work associated with these Māori carvings.
Along with his family, and with their support, Karel's service to the community has been huge throughout his life. Some of this includes his service to the Karekare Surf Lifesaving Club as an active patrolling member, senior lifeguard, Club Captain and President. He has also served as a Civil Defence Coordinator, founding member and current Deputy Chief of the Karekare Rural Fire Brigade, qualified Urban Search and Rescue Responder, founding member of the Piha and Karekare First Response Unit, founding member of the Lone Kauri Community School Trust, and Honorary Fisheries Officer.
As a school community we wish to congratulate Karel and his family on this well-deserved Queen's Service Medal award.
Share this article: