Showcase 2022
Showcase 2022
Massey High School prides itself on being a school that embraces inclusivity and builds positive relationships and whanaungatanga with the community. On the 27th-29th July, Massey High School hosted Showcase. This event took place over three nights and was a community performance where the talent of our past, present and future school community was put on show.
Schools who took part were Marina View School, Waitakere Intermediate, Waimauku School, Huapai District School, Riverhead Primary School, Hobsonville School, Massey High School and Leatata O Tuulanga Pasefika. These performances were supported by special guest artists, who are all alumni of our community. These guest artists were Haden Te Haara, Rita Laing, Michelle Edgecombe, Ana Jeon, Alan Motufoua, Lani Alo and Ellaphon Tauariki.
Greer Wilson and Isaac Wales acted as the masters of ceremony over the three nights, entertaining the audience with tales and getting the audience to show their hidden talents. Friday night's show was very special as it began with a performance from Star Jam. Star Jam is a not-for-profit organisation who provide opportunities to young people with disabilities in the performing arts. Massey High's Performing Art Departments presented Star Jam with a cheque from their fundraising endeavours to help support all their hard work.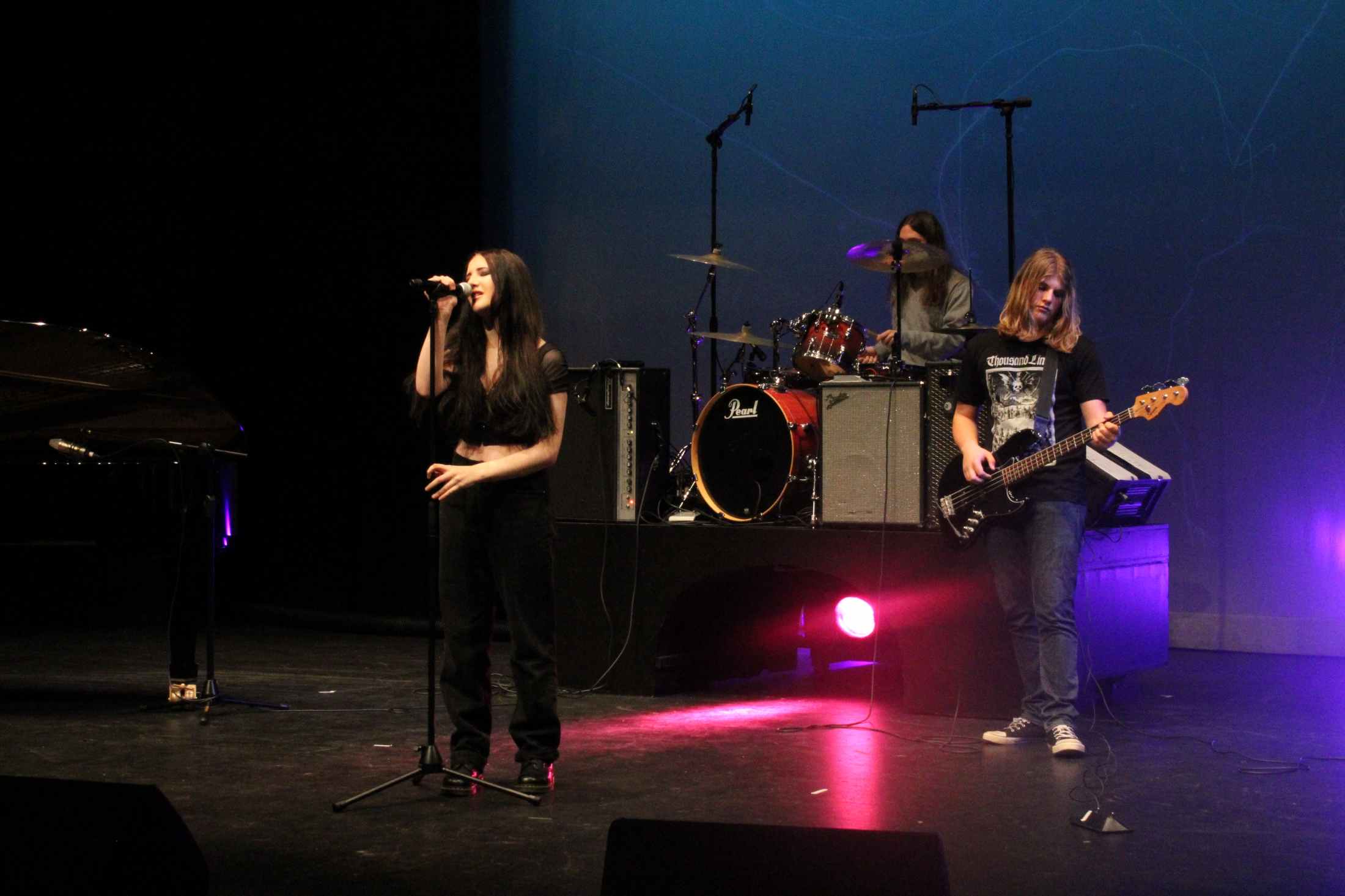 Showcase was a huge success and was a highlight of the year. On behalf of Massey High School, I would like to thank everyone who was involved and look forward to bringing Showcase back in the future.
Share this article: