STUDENT LEADERSHIP LEARNING DAY
STUDENT LEADERSHIP LEARNING DAY
This week we had the absolute pleasure of welcoming Dr Chris Gallavin and Libby Giles to talk about Global Citizenship; how we might engage students in making their communities and society a more positive, engaged and healthy place whilst also finding their own place in the world based upon their passions.
| | |
| --- | --- |
| | Dr Chris Gallavin is a Professor at Massey University specializing in the future of university, law, criminal justice, evidence, culpable homicide and social policy. He is also co-Chief Executive at the Sisters of Compassion, co-Director of Global Citizenship New Zealand, Chair of the Board New Zealand Centre for Global Studies and he performs poetry in pubs and clubs and country taverns throughout the country. |
| | Libby Giles works for Waikato University, is co-Director of Global Citizenship New Zealand, Director with the CAPEs (NZ Centre of Asia and Pacific Excellence), ex Senior Leader and teacher of history and philosophy at St Cuthberts High School and Auckland Girls Grammar. |
Chris and Libby also worked with our students on Wednesday at the Student Leadership Day, presenting to 200 students, ranging between Year 9 to senior school. Students were nominated by staff at the school as showing leadership in their various areas, including Prefects, Performing Arts Leaders, Puawai Bati and Kapa Haka Leaders, Sports Leaders, Academic Leaders, and teaching class leaders.
This was followed by a team of presenters from the school, covering topics including
What is Leadership? (Mr Warriner)
Strategy and Goal-setting (Mr Curran)
Communication, Presentation and Social Skills (Ms Bashford and Mr Warriner)
Keeping Everything in Balance (Ms Bakker)
Running Meetings and Self-Organisation (Mr Riseborough and Ms Triggs)
Students then broke into their various leadership groups to practise responding to challenging scenarios to help them prepare for the future.
We encourage all students to practice mindful self-leadership in making decisions and setting the course for their lives, and we are looking forward to the team of identified school leaders confidently stepping forward to lead in all aspects of school life.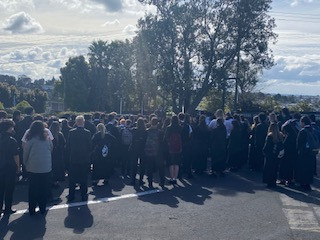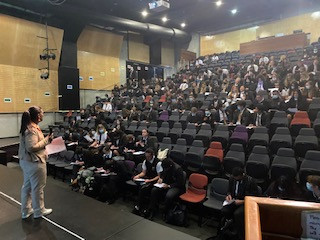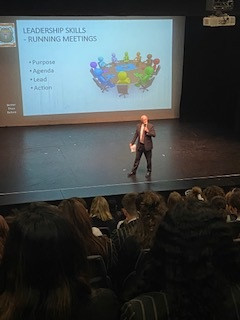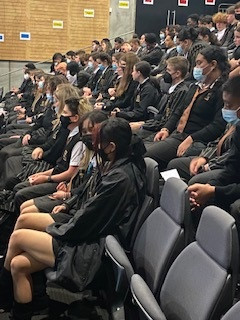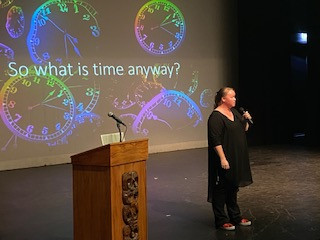 Share this article: