Student Scoop
Student Scoop
Check out what has been happening, with our students, around Massey High School - articles shared by students and staff
Junior Leadership Programme - Huge thank you to our gold badge prefects (Kaycey Dangen, Luke Ryan, Matthew Webster, Yujung Heo and Samuel Wagner) who led a workshop on the topic of Public Speaking. In this workshop, our Year 9 junior leaders practiced how to speak clearly, confidently and concisely in front of an audience. It was fantastic to see our experienced leaders passing on their tips and tricks of the trade to our aspiring junior leaders.

The Junior Leadership Programme for current Year 9 students is coordinated by Ms. Eleanor Adviento ([email protected]). Please contact her if you are interested in joining the Programme and be part of these leadership workshops.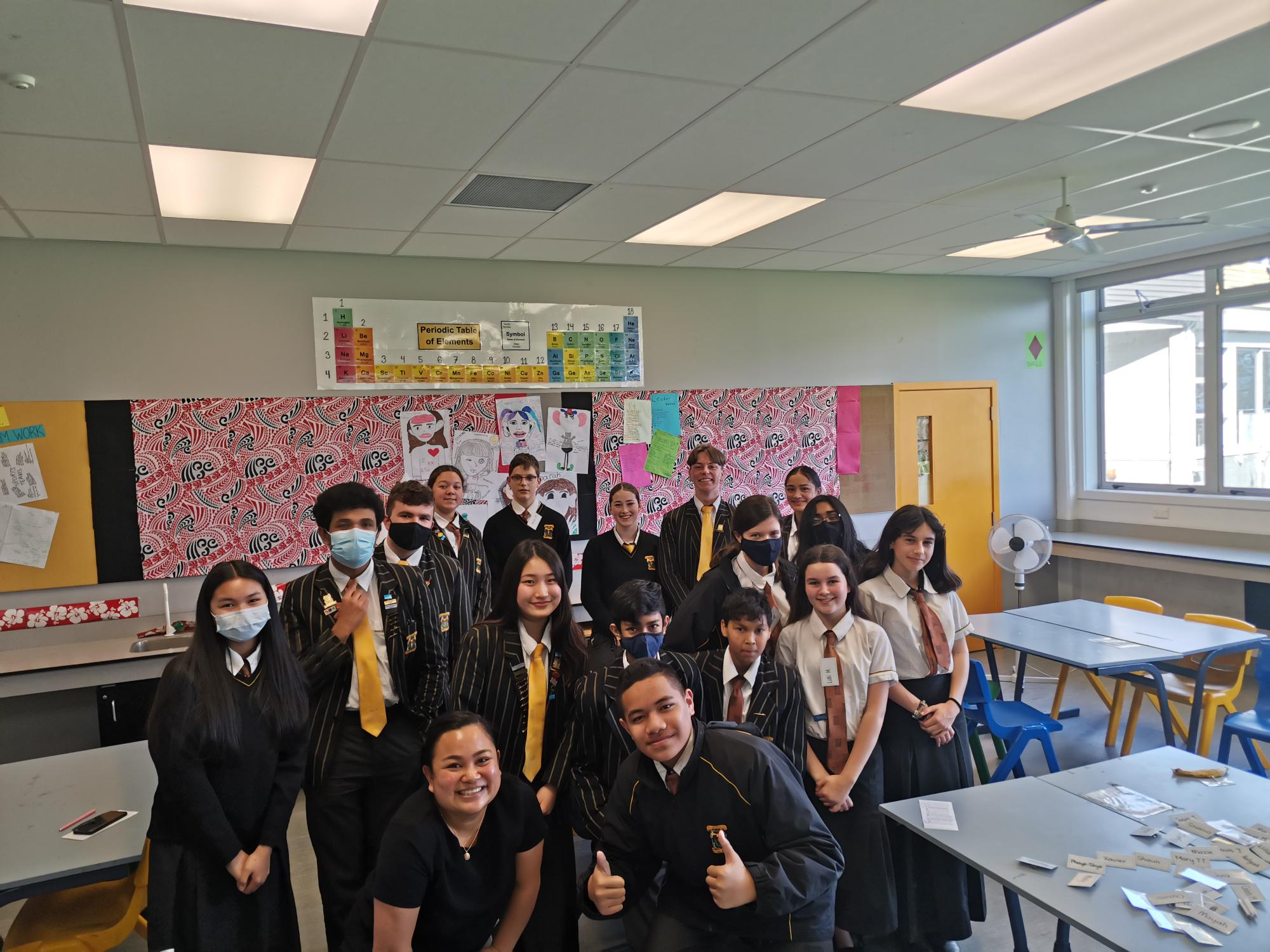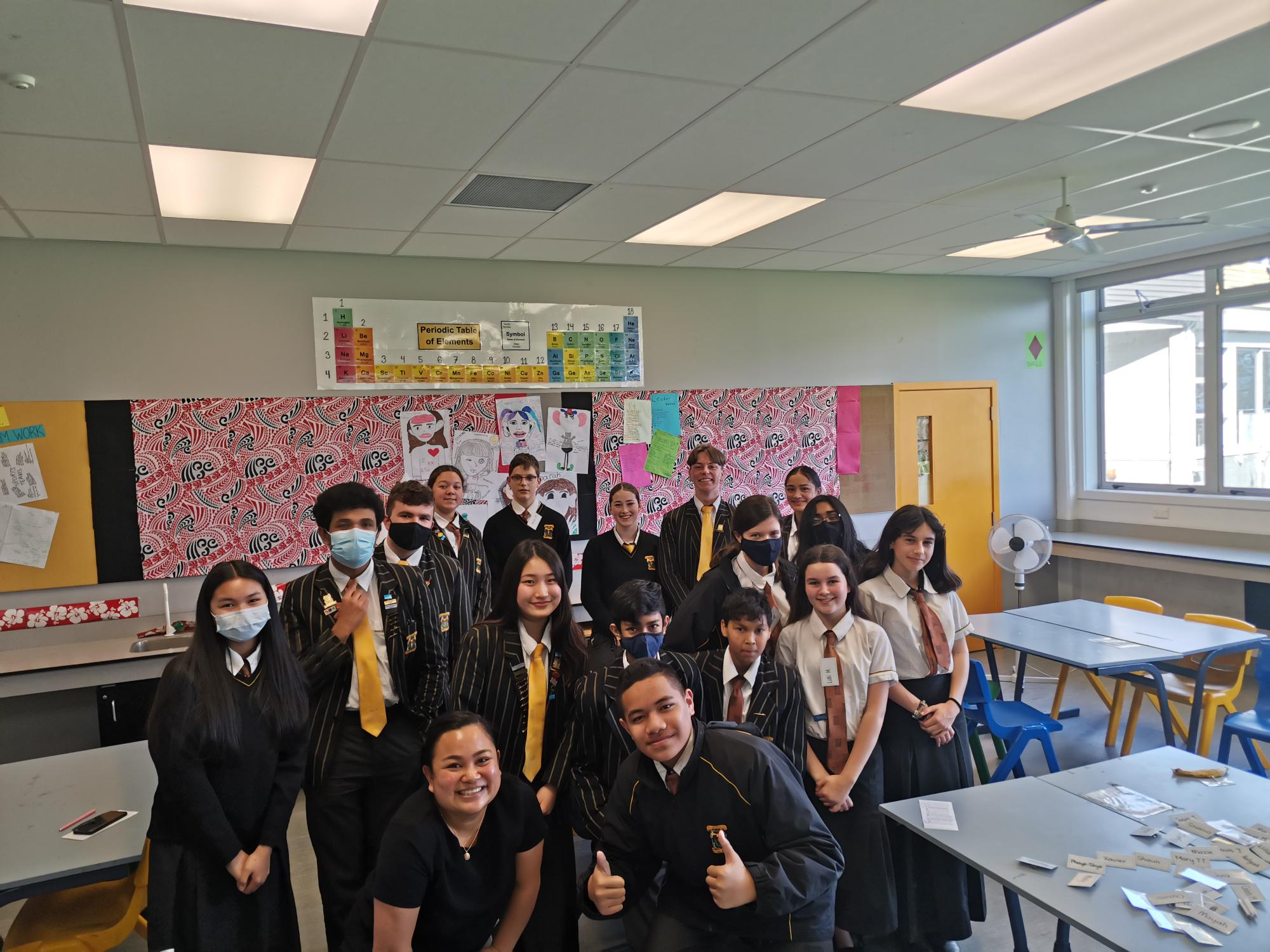 ---
Massey High School Badminton Team On Tuesday 23rd August, Massey High School Badminton Team finished their 2022 season.
The Massey Girls A Team have won 3rd place overall in the Waitakere Region Secondary School Competition for 2022. Team Leader & Coach of the MHS Badminton Team, Jay Wolfgang thoughts follow.
"Representing Massey High School over the last 5 years as well as coaching and leading the team for the last 2 years has been an honour and an adventure. Forever grateful to my entire team and overjoyed to see them grow as players in the sport and as individuals.
Extremely proud to all the players who have dedicated their time and energy to their trainings and competition games. Covid had rocked the boat when lockdowns occurred however, they were committed to the team and lead their seasons.
Girls A were fantastic securing 3rd place for 2022 Finals, and I am incredibly proud for all the work they have devoted to the season and to see them receive their medals was a memorable moment for the students and myself.
I will miss representing Massey High School Badminton and have no doubt that the legacy will flourish for many years to come as I pass the baton to Shadika Sathiyamoorthi - congratulations."
- Jay Wolfgang, MHS Badminton Coach & Team Leader
Congratulations to the Massey High School Badminton Team for a fantastic the season!
GIRLS A
Jay Wolfgang
Shadika Sathiyamoorthi Lucy Ward Benjikarn Sitthithakoengkiat BOYS A
Jack Pringle
Taemin Kim Finlay Ward Isaac Anderton
MIXED A
Jahvan Narayan
Anina Baluyot
Ferri Wright
Mahdi Rozi
---
Massey High School now has a Climbing Team! This week three students competed in the Auckland College Climbing series. The competition was bouldering which is climbing without ropes. Ryan Fairweather beat his personal expectation and almost tripled his score. Kiran Whyte placed 25th out of over 60 students in his class and was awarded a spot prize for first to complete a climb. Ryley Mitchell-Sia persevered to tackle climbs that he previously couldn't do. Well done everyone.
There are spaces to join the team. See Mrs Whyte in Student Support if you are interested.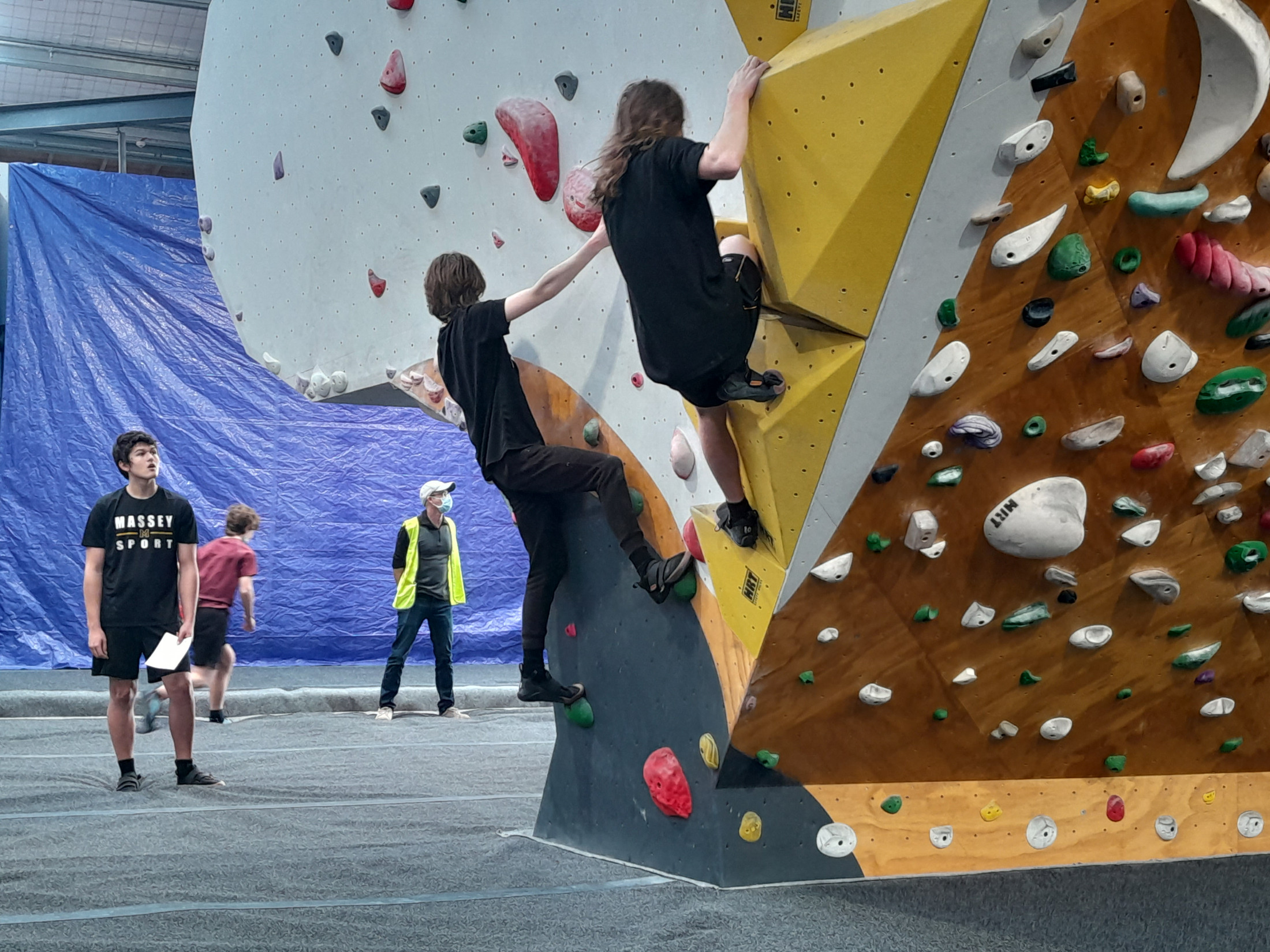 Amy Major - Through study in her own time and with the support of the Massey High Careers Dept she gained her learner licence. Congratulations Amy! Contact Samoa at Careers P9 if you want support in gaining a learner licence.
---
Diversity Group - This week members of Massey's Diversity Club were invited to attend Lil Gay Out at Hobsonville Point Secondary School. A full day of activities, with educational workshops and a chance to connect with other LGBTQIA+ students from across Tāmaki Makaurau. Thanks to the organisers at HPSS, sponsors, whānau, and staff for supporting our rainbow rangatahi.
---
Rebekah Lile - Rebekah Lile entered her original song "Queen of Volitillity" into the Play It Strange – Youthtown song writing competition. This is a national competition for students in Yr9 to Y11 where students must write an original song and record a demo of it which they submit to the judges. Rebekah's song made the selection of 40 finalists which meant she won $750 to use to record her song professionally. Rebekah went to Roundhead Studios in Auckland and spent a day there recording her song with the help of a producer. This is a fantastic achievement and we are very proud of Rebekah and the awesome song she has written. You can listen to her song here: https://playitstrange.bandcamp.com/track/queen-of-volatillity-rebekah-lile
---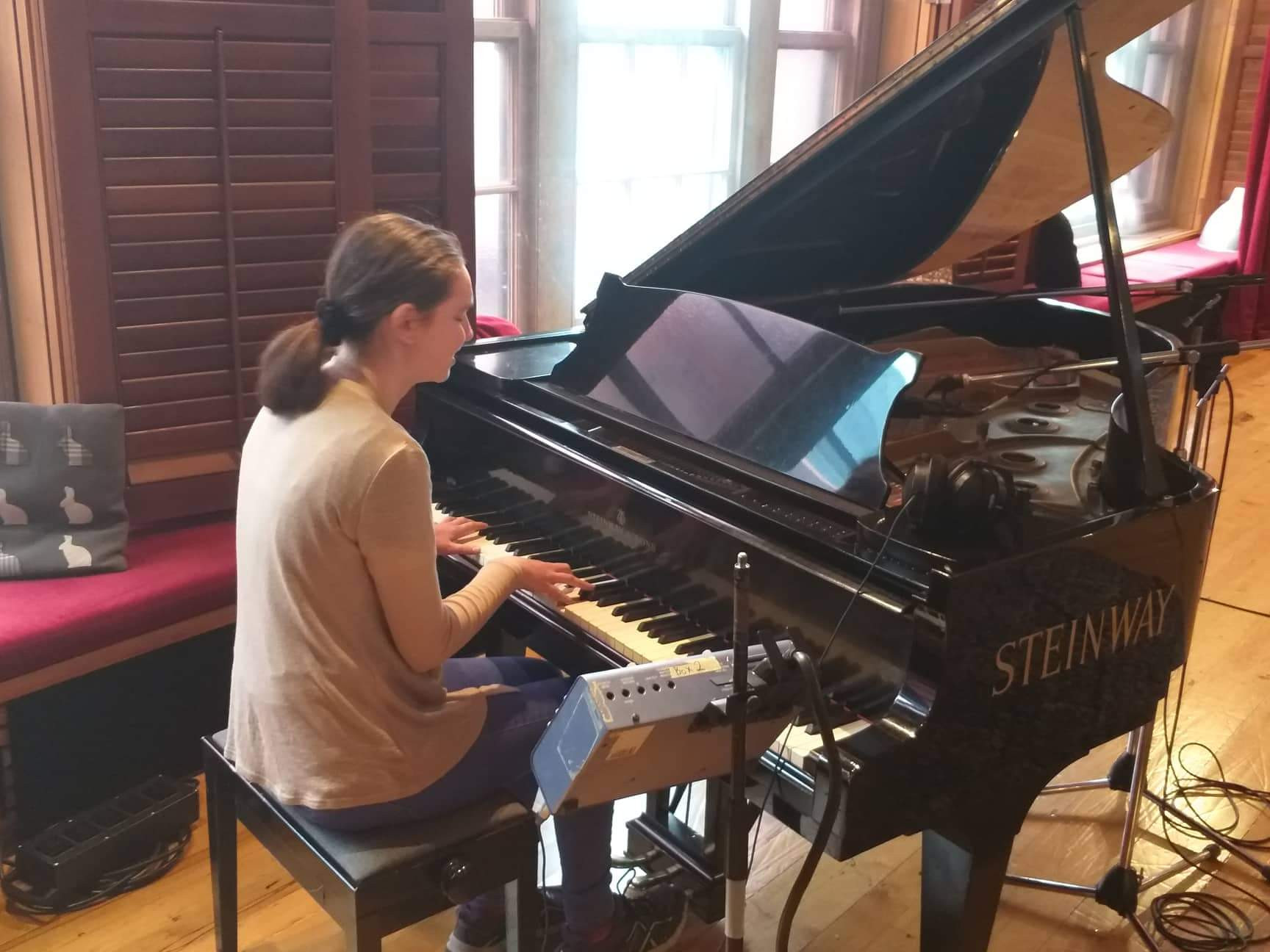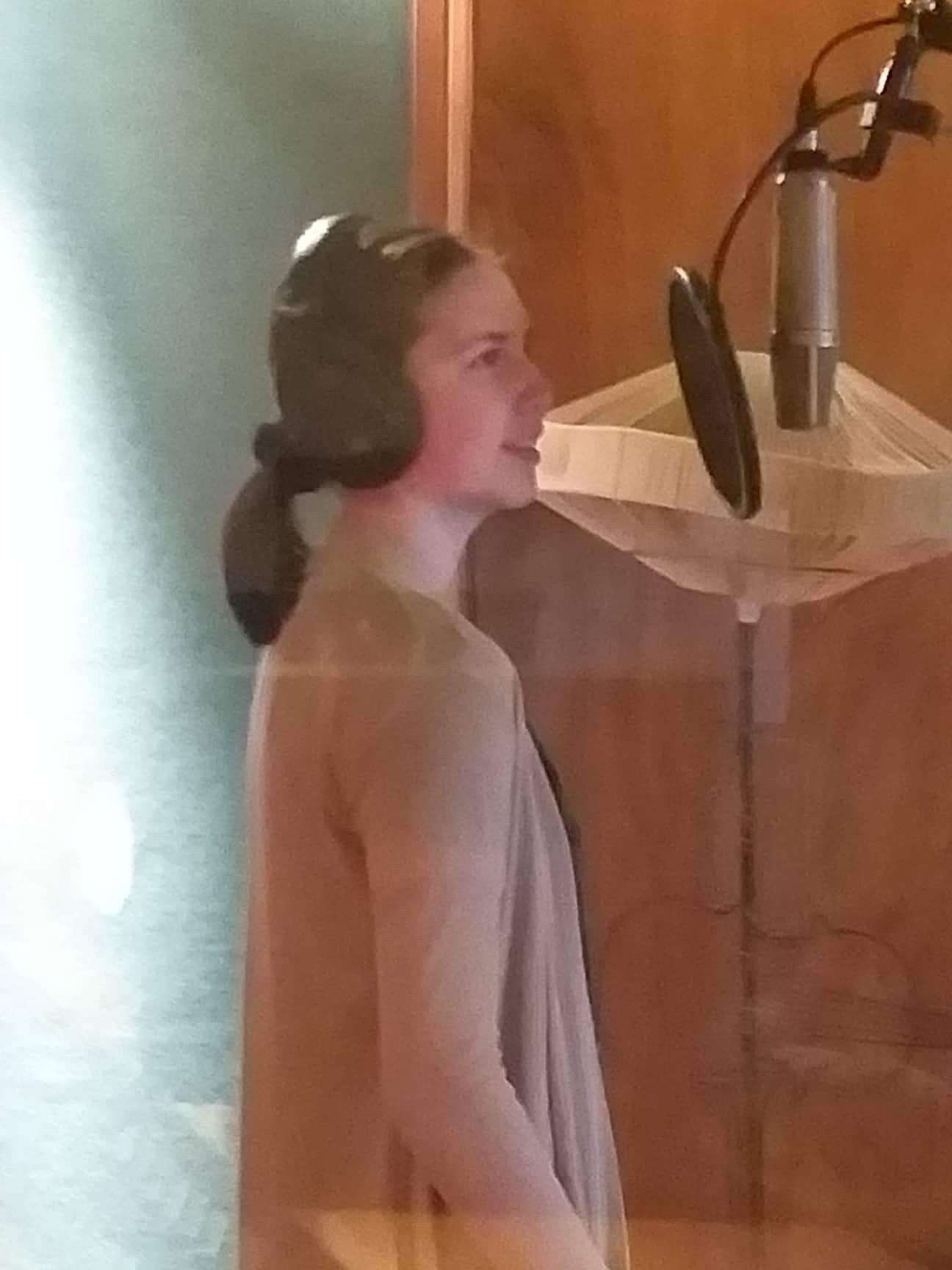 Jeremiah Ling - Congratulations to Jeremiah who placed 2nd in Cadet Kata, Male Category and 3rd in Secondary School Open.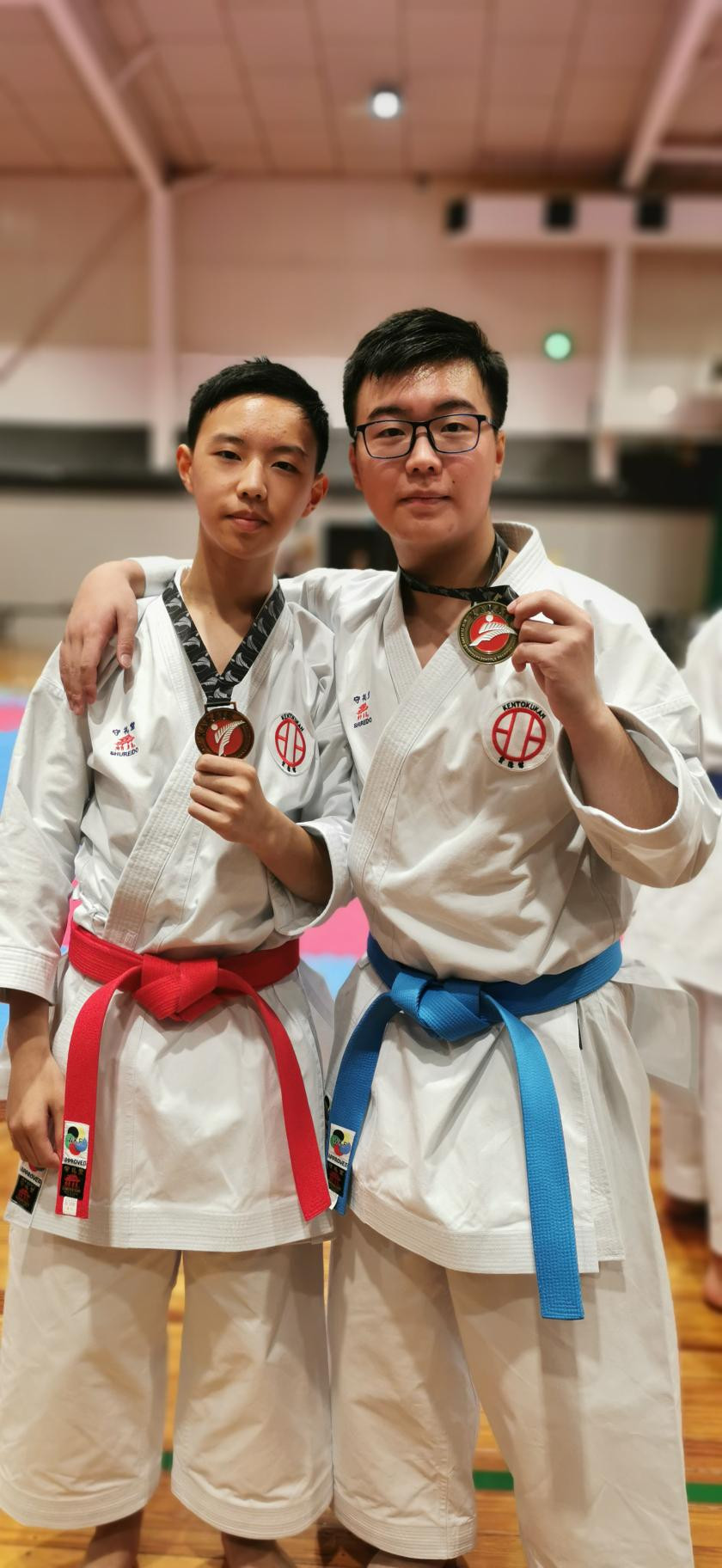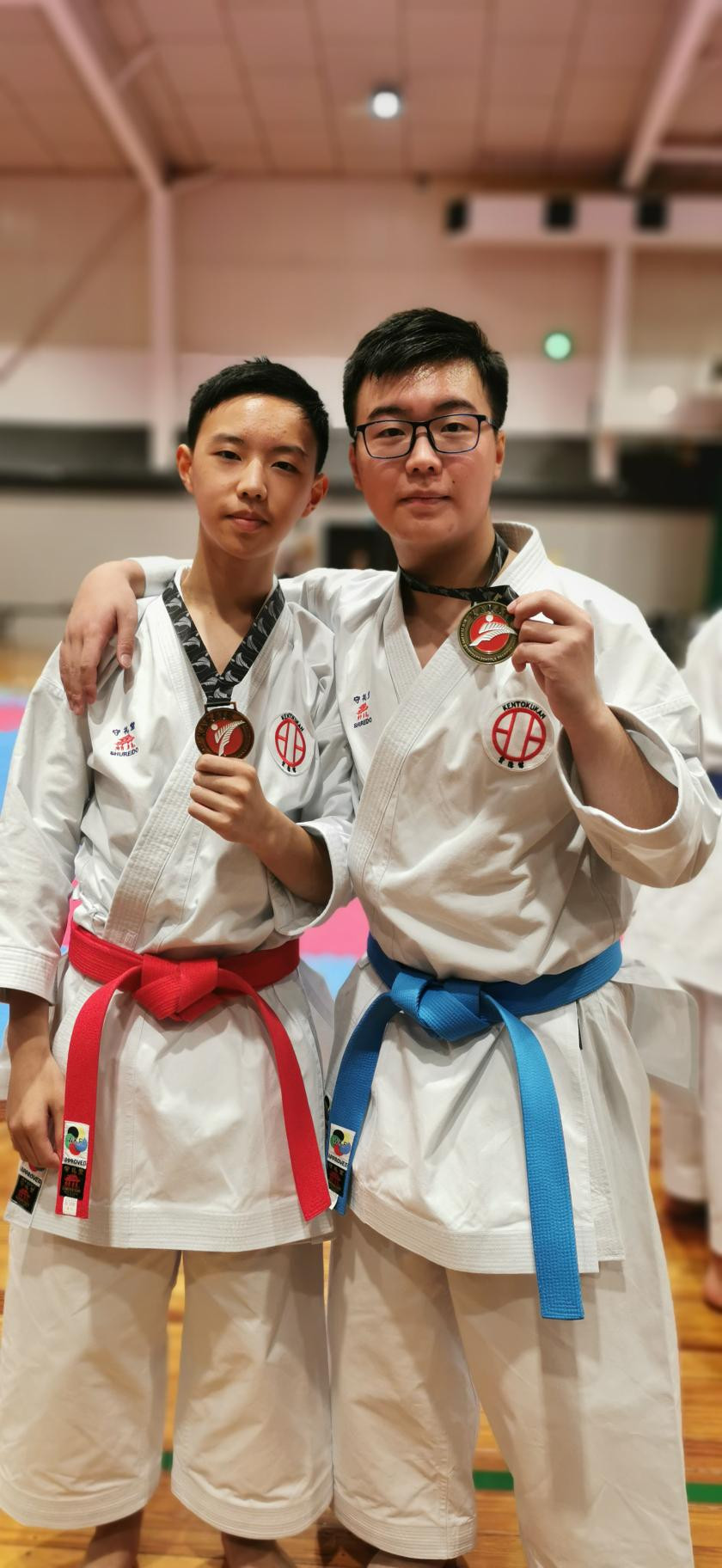 ---
Mazie Strickett - Congratulations to year 9 student Mazie Strickett (9HSV) who performed in the Playhouse Theatre's Peter Pan during the holidays. Although Mazie is a competitive dancer and has performed in school productions, this was her first acting debut with a theatre company and she did an amazing job as Curly plus Tiger Lily Alternate.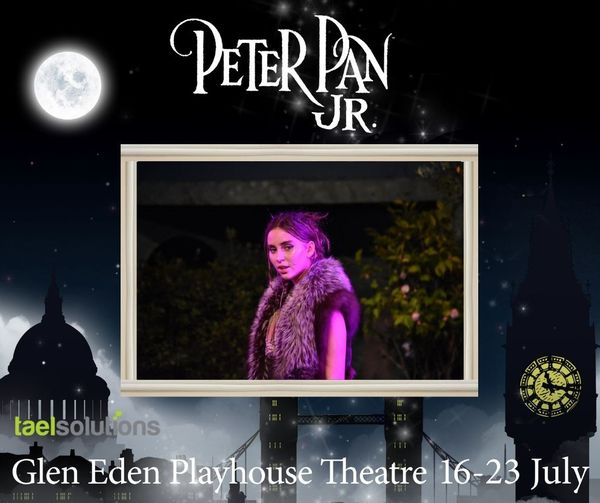 ---
Yujung Heo in the Yale Young Writers Workshop

During the last school holidays, Yujung Heo, Massey High School's Arts Leader for 2022 was selected for and participated in a Yale (yes, that Yale) University Young Writer's Workshop. She was one of only 48 students to be accepted to the programme and one of only 12 t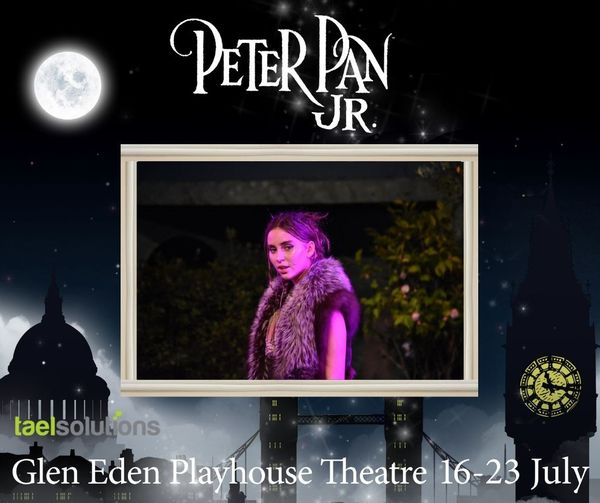 o be accepted into the fiction genre workshop.
In this six-day online programme, Yujung and 11 other talented high school writers from places like New York, Los Angeles, Canada and Greece all received instruction from visiting writers and had the opportunity to share and receive feedback on their own writing. Despite having to wake at 3:00 a.m. for the sessions, Yujung says she "really enjoyed spending time with students of similar interests. It was a very open space."
Yujung received very positive feedback on her picture book from the instructors and plans to get it published in the near future.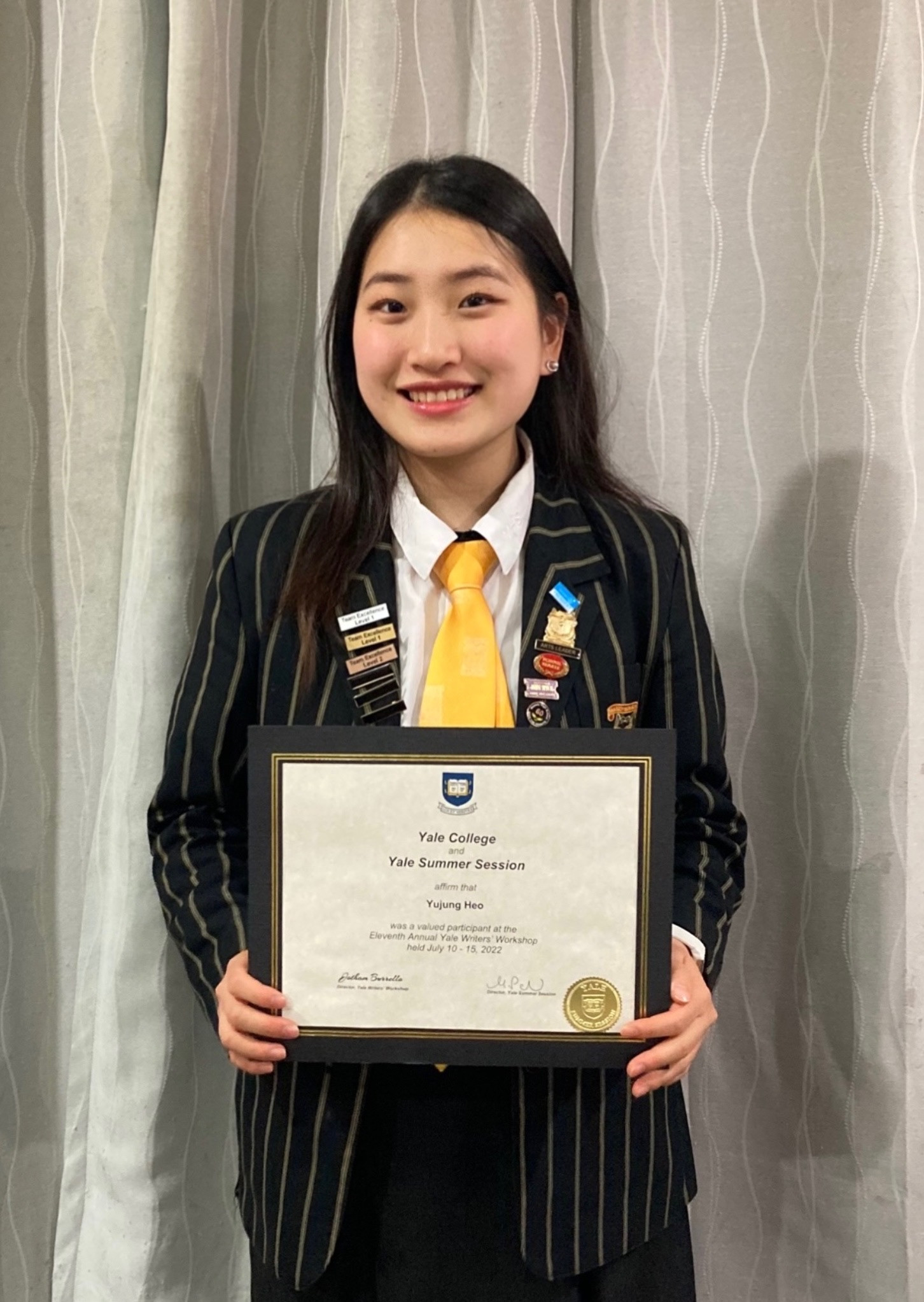 ---
Massey High's Korean Night
---
Netball Fundraiser
Come along and support the team! - Coffee fundraiser has now been cancelled for 6th August. Stay tuned for a new date!
---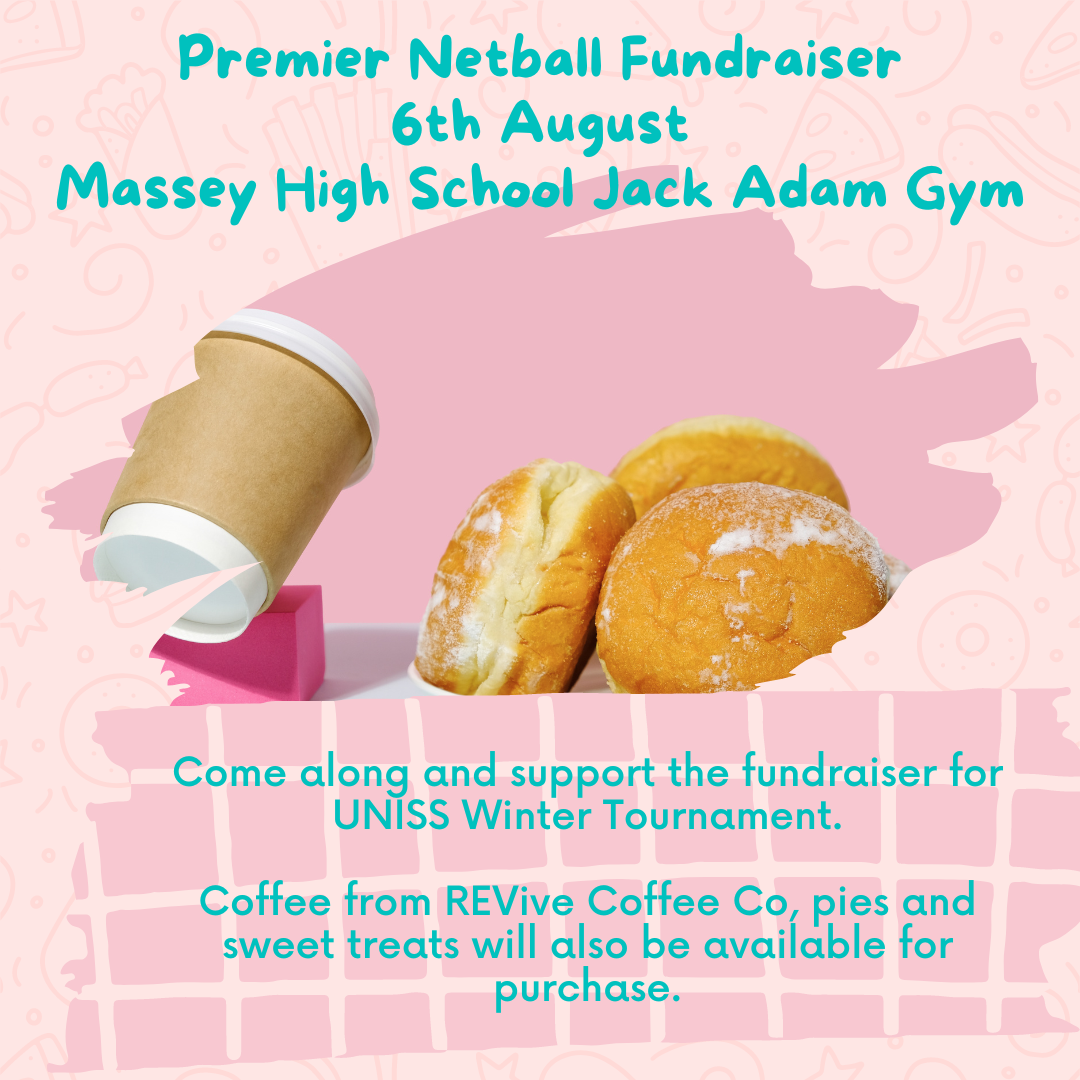 Auckland Schools Debating Competition started this week. The junior debating team (Mutien Afemata, Ava Garratt, and Ada Kim) won against ACG Sunderland. The motion for the debate was "this house would require all school students to play a team sport" and they were the negating team. Ava Garratt was named the top speaker of the debate. The senior team (Harriett Barter, Kayleigh Hooper, and Amy Major) won against ACG Parnell, debating for the banning of unpaid internships. Harriett Barter was named the top speaker of their debate. Debating continues throughout term two on Zoom.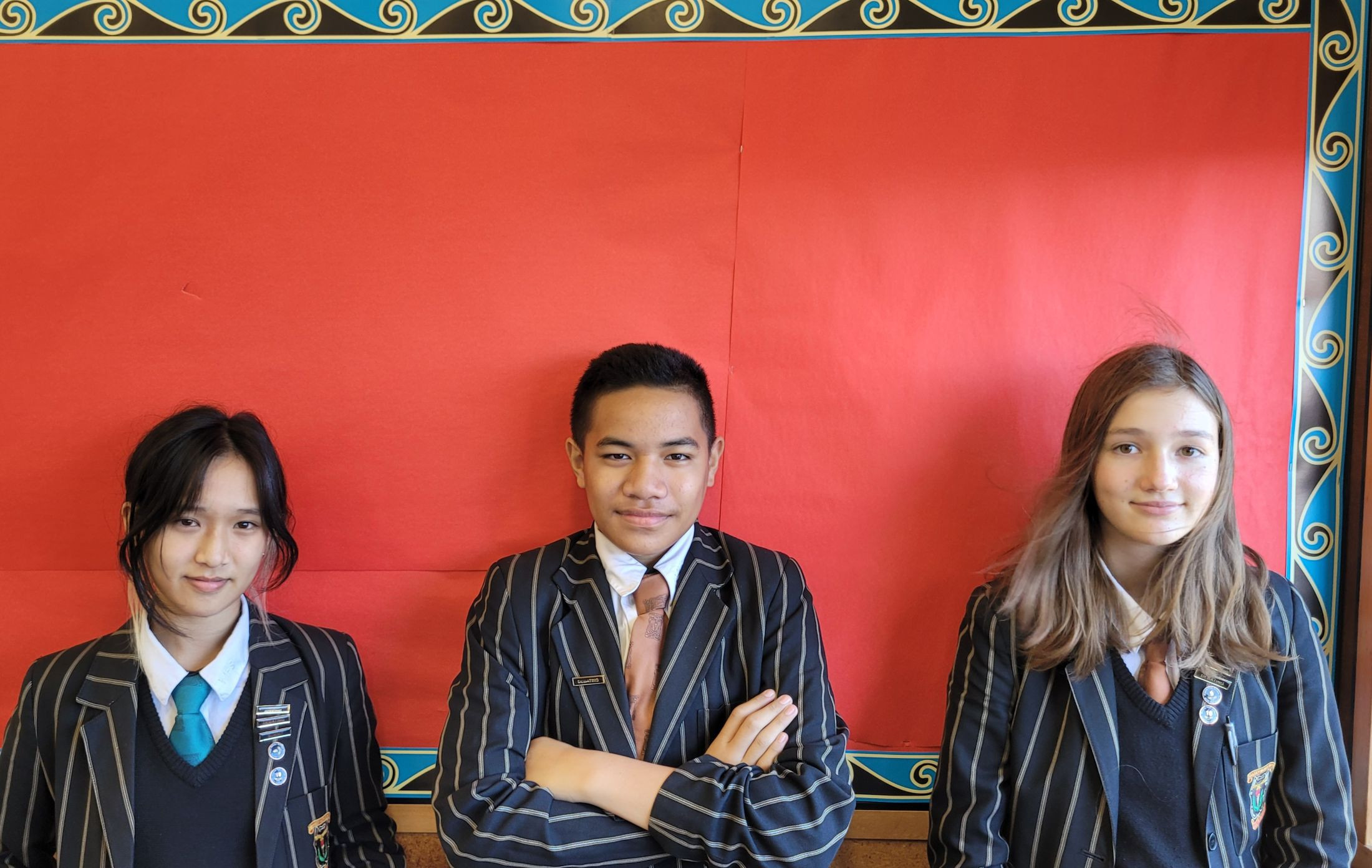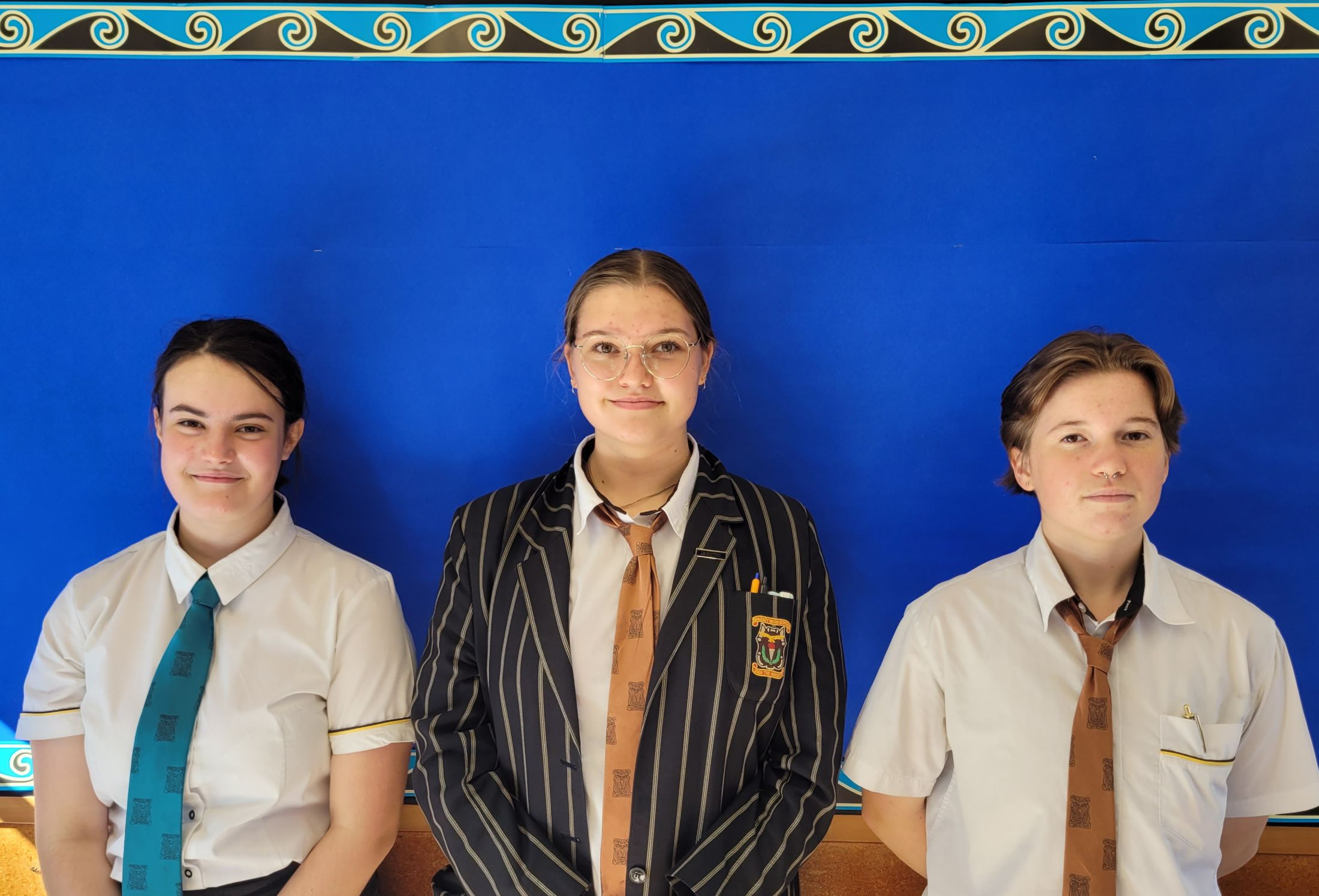 Rotary Interact: Written by Yujung Heo - From week 8 - week 10 of term one, the students of MHS Rotary Interact led by senior presidents Samuel Wagner and Yujung Heo (13TRJ) collaborated with Jay Rielly-Wolfgang (13MRR) who on behalf of Massey High School's Tourism Academy, underwent an initiative to collect food for the Pataka Kai and the Give A Kid A Blanket Charity. A massive thank you to all the students, teachers and staff who helped bring this can drive to a success. They have managed to collect more than 200 items including canned goods, pasta/noodles, lunch foods and more! All items will be donated to the MHS Pataka Kai (outside B block) and Give A Kid A Blanket Charity.
Rotary Interact will also be holding a fundraiser during interval and lunchtime on Tuesday 12th April to help raise proceeds for both causes.
(click images to view larger version)
Fundraising for Ukraine: Last week, Yujung Heo (13TRJ) organised a fundraiser, with the help of Aimee Wright (13TRJ) and Jayna Palmer (13HCV), that raised $250 to help provide shelter and food for children in Ukraine. All raised proceeds have been donated to the Save the Children Ukrainian Fund. A special thanks to the supporters and donors. (Click image to view larger version)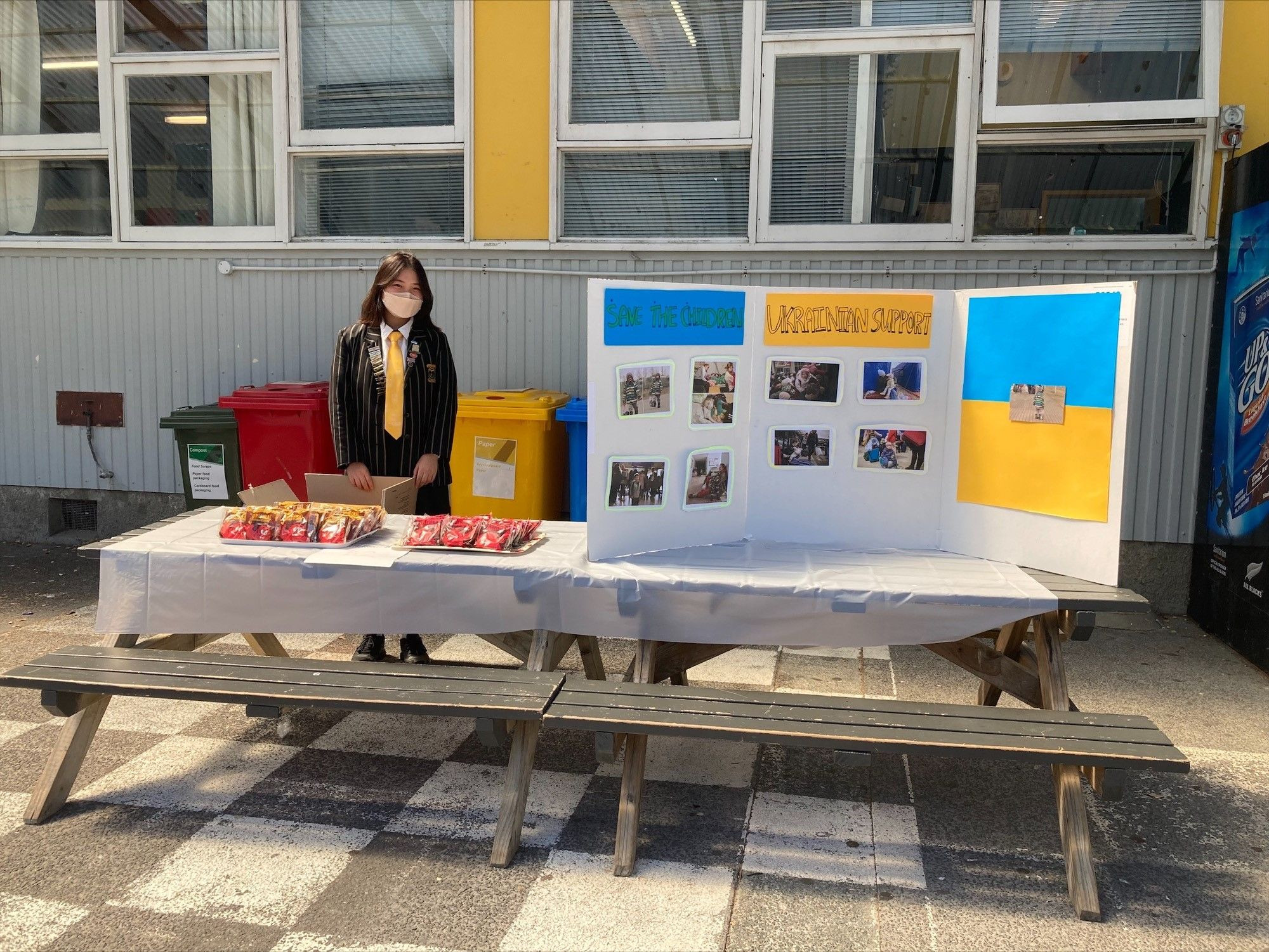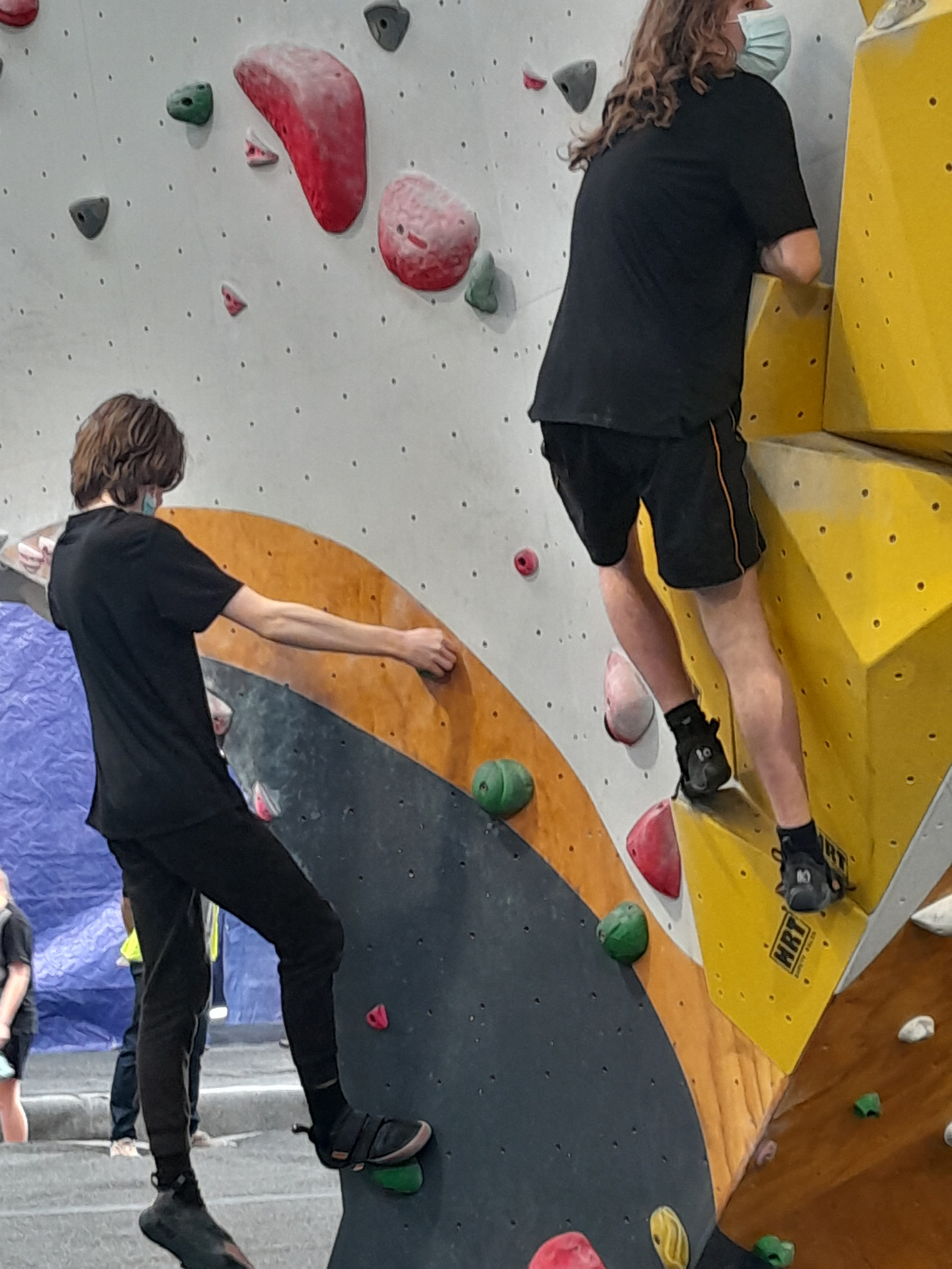 Share this article: