'Thank you to our local healthcare workers!'
'Thank you to our local healthcare workers!'
Written by Yujung Heo
Throughout Term 2 (Weeks 1 - Week 6), Rotary Interact MHS students had worked together to organise an initiative to show appreciation to our local healthcare workers. They acknowledge and are deeply grateful for all of the hard work and efforts that our local's heroes are putting into our community, especially during the pandemic.
This initiative was sparked by students' experiences of gratitude from healthcare workers over the last couple of years. Each experience was unique, whether Student A experienced their family member's dedication to their community as a healthcare worker. Or Student B, who has felt a deep desire to support and appreciate them after hearing stories and being assisted first-hand by healthcare workers.
For the first several weeks of the term, we were endlessly discussing different ways we could appeal our appreciation to our local heroes. Many ideas had flown in and out, but we soon came to a conclusion that having personalised letters written by students at our school was the best option. Thus, for a couple of weeks, small 'letter templates,' were available in the school library for students to use to write personal messages to our healthcare workers.
Recently, the Rotary Interact Leadership Team (Yujung Heo, Samuel Wagner, Matelita Elisala, Kenneth Li, and Aref Osman) had visited Waitakere Hospital and gifted the letters and baked goods made by Massey High School Hospitality Team. The students met with Waitakere Hospital General Manager, Paula Seymour and Acting Clinical Nurse Director, Lynette Long (Pictured)
The Well Foundation, the official charity of Waitakere Hospital has stated, 'The heartfelt letters and some sweet goodies had certainly brought some smiles to our healthcare workers! Thank you, Massey High School!'
Once again, thank you to our local heroes! Rotary Interact and students of Massey High School are deeply grateful for all the efforts and hard work to make our community a safer and better place to live.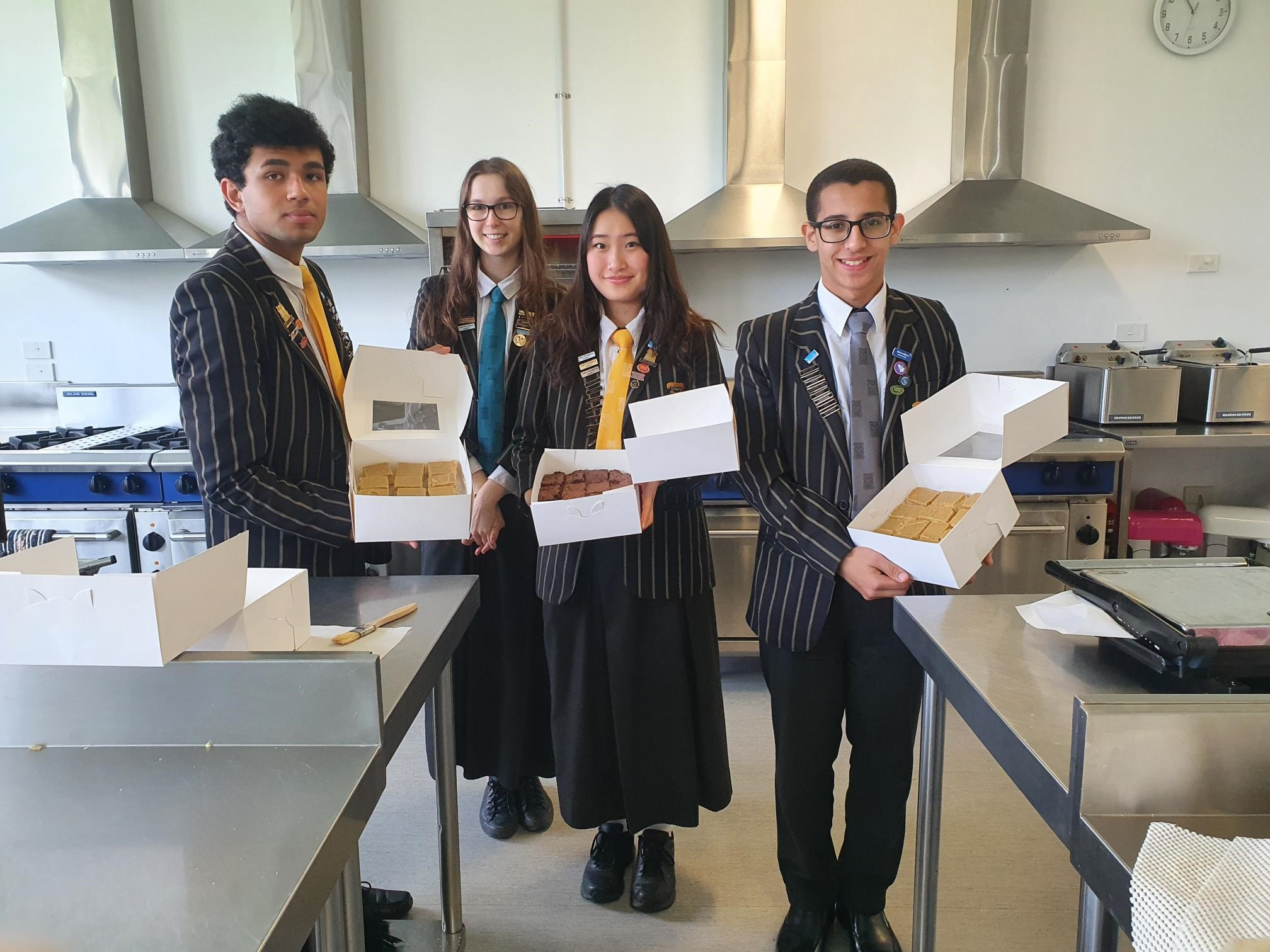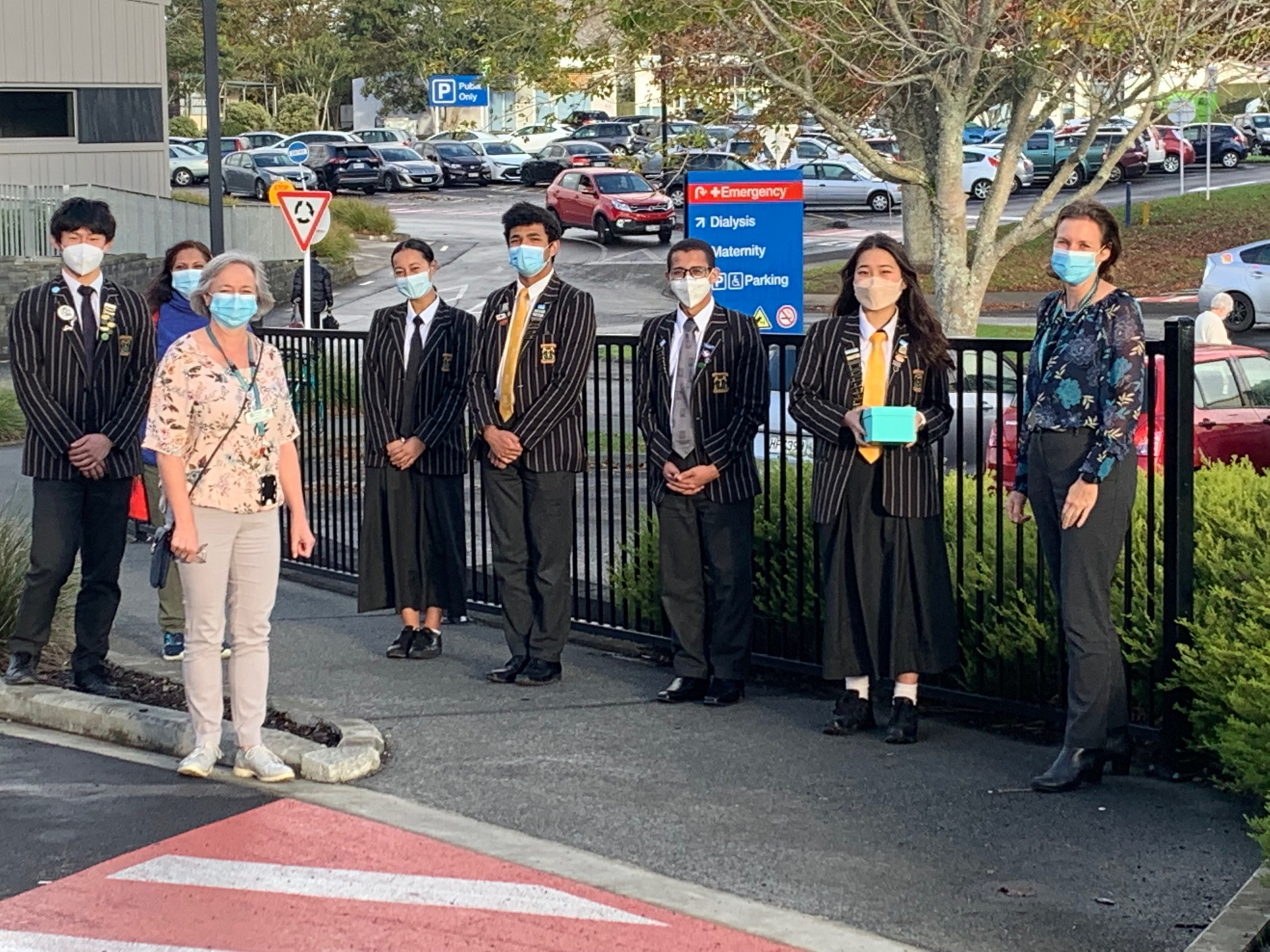 Share this article: